Magic Horoscope Brings You the Latest Pisces Prediction for this Coming Thursday 14th June
Read Your Health, Money and Love Horoscope for Today, Thursday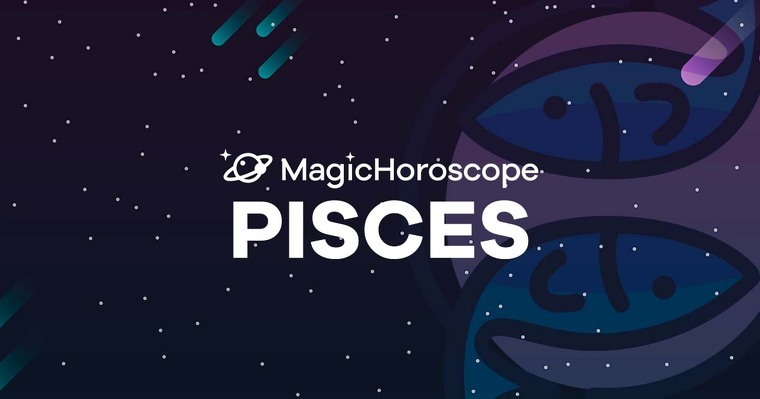 |
Love
You'll wake up knowing that you don't want to do anything that you may regret. If you want your partner to respect you a little more or to take your decisions into account, you'll have to work for this.
You'll be able to achieve this by being more consistent with your actions and being more assertive, in other words, by not changing your mind so easily. On the other hand, if you're just getting to know someone, but you're not sure how you feel about them, it's best if you let what you have grow a bit more before you decide fake love that you don't really feel.
Money
An opportunity to plan an important event for your company will arise. This may be a celebration or an event such as an awards ceremony or maybe even a conference.
Although at first this may seem like a difficult task to take on, and the pressure will get the most of you, as you start organizing and getting to work on this, you'll find that this is a challenge that you're more than capable of pulling off.
The most challenging part will be distributing the tasks and organizing the team that will be working for you, but once you've got this ready, everything will go smoothly. Like a good adventurer, you'll discover yourself in an unknown territory, but, you'll realize that there's nothing that you're not capable of doing.
Health
Your family's medical background will start to turn into a recurring theme for you, Pisces. Relating symptoms or pains that you've had with an illness that people have suffered from in your family isn't a good idea.
However, the truth of the matter is that it's always best to be 100% sure that you're not at risk of an illness. You'll fear that every symptom that you've had throughout your life has been a sort of precursor for what's to come. Whatever the case may be, nipping this problem in the bud as soon as possible always guarantees success.