Magic Horoscope Brings You the Latest Pisces Prediction for this Coming Wednesday 4th July
Read Your Health, Money and Love Horoscope for Today, Wednesday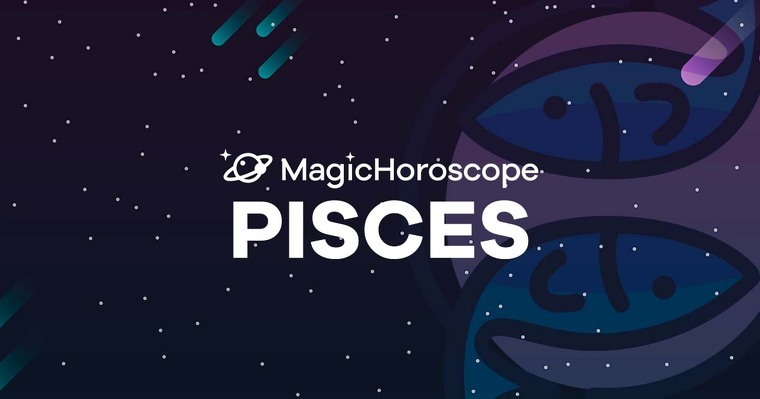 |
Love:
Today is a great day to keep putting your emotions in order.
Let those who love you pamper and care for you. This will inject you with the shot of energy that you need to keep moving forward.
Stop blaming yourself for flings from your past, that didn't end up working out. There's a reason why these people aren't in your present.
You will most likely face situations that require your empathy and understanding.
If you put in your best effort, you will be compensated for this.
Use your deep inner world to find the answers that they're trying to find within you.
If you're in a relationship, be careful and don't be too hard on him or her.
Although sometimes you have your doubts, none of your fears are a cause for concern. It's all in your head.
If you're single, pay attention to your surroundings.
There's someone that's trying to trick you into falling in love with them, only to ignore you in a big way, later.
Don't fall for the bait.
Money:
You're about to enrich many aspects of your life.
Take advantage of the opportunity that the cosmos provides you with because very few signs will have this kind of luck today.
Invest, buy a book, start a course or an activity that you have been contemplating for a while now...
Any of these options are valid because you'll succeed in everything today.
It's an ideal moment to shoot for a promotion or to improve your conditions in the workplace.
Talk to your boss, after everything that you've done for the company, they won't be able to reject your proposal.
Health:
When was the last time that you went to the doctor for a check-up?
Don't underestimate the importance of being in good health.
Also, although everything appears to be straightforward now, hard times are coming, and your immune system will have to be prepared.
Don't rely on good weather, because abrupt changes in temperature will arrive when you least expect it, and you're someone that's quite prone to catching colds.