Pisces Monthly Horoscope for June
Your Horoscope for June 2019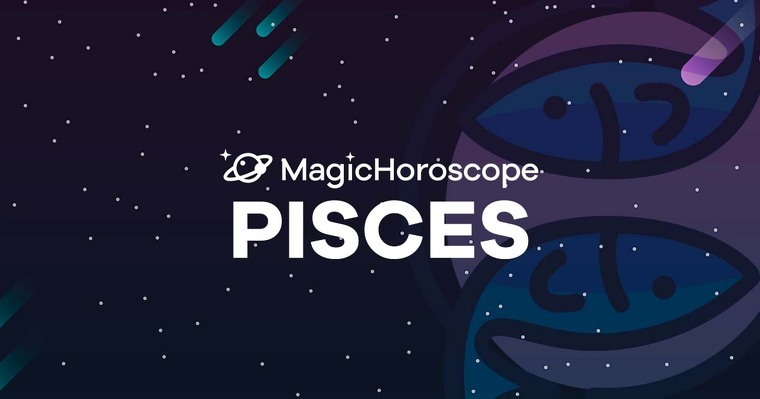 |
Love
Amongst all the signs you'll be the one that faces this month best. The energy will be very good for those born under Pisces. And you'll be glad you're favoured by the planetary movements on your sky.
Your relationship problems will be left behind even though you'll feel like a new timeline has started in front of you, you'll see that you'll both agree on how you want to live life from now on.
You'll really want to plan a honeymoon, even if only for a weekend, which will make you relive past times in which your physical and mental understanding was the star of the show, and which, due to the erosion of daily life, seemed to have been lost.
Rekindling that chemistry you had will bring you great joy and confidence that you're on the right track with your love life.
If you're single, stop lamenting what could have been. Rather, focus on the opportunities which present themselves in love and open your heart to a different experience from what you're used to.
Love can come with someone with a lot of experience or perhaps it will be someone who works as a professor, with a personality worthy of admiration.
NEW AND FOR FREE: Receive your Pisces Horoscope on your phone. Click here!
Money
If you feel you've left things unfinished or that you could take them further, don't procrastinate. Progress is directly linked to your attitude in life.
It's not laziness that's taken over you, but daydreaming, and for this reason, you're struggling to get cracking and focus your vibrant energy on what you've set out to do at work.
June promises plenty of gratification in terms of money. You could be in a position to change what you do for something more profitable or to receive an acknowledgment for all the work you've done lately.
If you were born in the second deanery you'll have a stroke of luck if you sow the right seeds during the first week of the month. The new moon of Gemini favours you, if you put in the work regardless of how tired you are or of any oppositions you might receive from others.
Health
This will be a hectic month, you might go through some very tense days with an overload of work. Your body will be overexerted, so it's very important that you stick to the good habits you've acquired lately, and you could even add new ways of looking after your mind and body.
You don't want to look sickly and with dark circles under your eyes, so make room to spend a few hours outside doing something you love: reading, walking, playing tennis. The sun is a great ally for your health.