Pisces Magic Horoscope Prediction for March
Your Horoscope for March 2019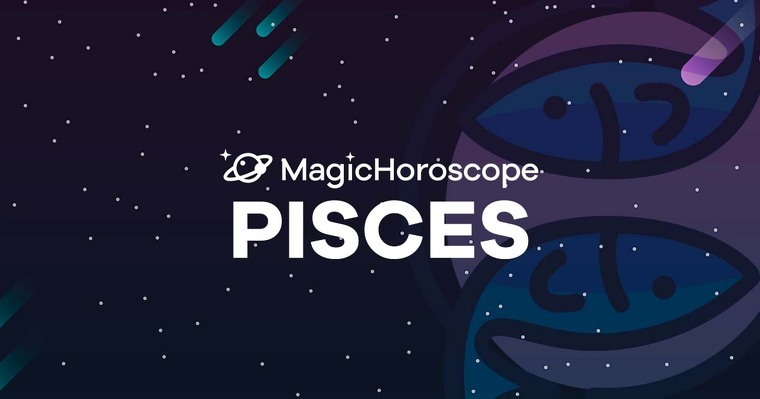 | Magic Horoscope
Love
You know that your greatest strength and weakness is your empathy. A lot of people have taken advantage of you in the past, and they'll continue to do so if you don't do anything about it. You're so sensitive that you can easily fall victim to false people just looking out for personal interests. That's why you need to learn to say 'no' and practice saying it in the mirror if you have to until you can do it fearlessly.
If you keep getting dragged down by this and putting everyone else's needs first, this could end up damaging your relationship. Take care of yourself first. Your home needs you.
Make the most of Mercury's presence in your sign to put your emotions into words. Neptune and Mercury's alignment in Pisces will help you to express yourself artistically. Try writing poetry, or painting, dancing, or singing are all great ways to communicate what you're feeling deep down in your heart.
Your love life will get a boost of romanticism throughout the entire month of March. Passion will appear after the 27th, particularly for natives of the first decan.
NEW AND FOR FREE: Receive your Pisces Horoscope on your phone. Click here!
Money
Your ruling planet, Jupiter, is helping to boost your self-esteem in the professional and social realms for Pisceans. However, it's important to note that they're in danger of assuming that things are safe when it comes to money and work and this could end up working against them.
You might get a call for extra work in a place that you don't usually find it. You'll be extremely excited to learn new skills.
Jupiter's influence could support those born under this sign when it comes to organizing a work trip or higher education.
Regarding finances, this astrological movement means better earnings and unexpected opportunities that if you know how to make the most of, you'll have even better results than you ever could have imagined.
This is an excellent time for young natives of this sign since lots of job opportunities will appear. If you're looking for a job this month, take advantage of the means of communication that you have available since Mercury in your sign will work with you and bless you here.
Those that need to present exams will have lots of luck and help to prove everything that they've learned. Pisceans will pass if they are confident and free of insecurity.
Health
Watching out for the balance of what enters your body whether it's food or thoughts that are toxic is vital if you want to achieve an optimum overall state of health. Don't stop exercising if you want to keep your glands in good shape.
If you feel tired, try eating fewer sweets, sugar, and white flour. Seek out foods that are rich in fiber instead.