Pisces Weekly Prediction for 1 - 7 April
Magic Horoscope's most important predictions for this week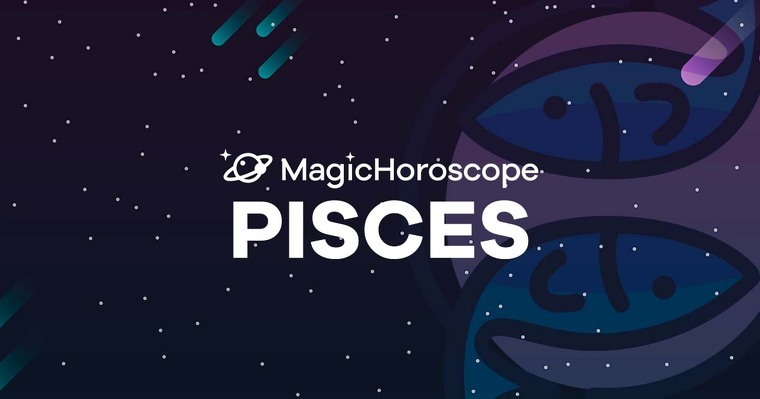 |
Love
You know what they say, haters gonna hate, pay no mind to those who badmouth you and talk about things they know nothing of. The relationship you have with your partner is something private and precious. No one should interfere or comment on it. If you're having problems with this, is because you haven't set clear boundaries in the past.
Those born under Pisces will have to face a downpour of criticism and meddling in their private lives this week. You'll have to be strong and diplomatic to hold the fort as much as you can.
Toward the weekend you'll get some satisfaction as you'll receive apologies or admissions of wrongdoing which will heal wounds you thought would be there forever.
There's feelings from other galaxies and magical loves coming for many Pisces natives.
NEW AND FOR FREE: Receive your Pisces Horoscope on your phone. Click here!
Money
This week many planetary alignments show good fortune for those born under Pisces. Don't waste it, there's much you can achieve in terms of business and possible contracts. If you're looking for a job within a specific company or city, apply between Wednesday and Friday, those days will be the most conducive.
You'll receive unexpected money.
The week will end on a high note, as you will have achieved all of your goals and fulfilled your expectations. You could plan or go on a little getaway you've wanted to go on for a while now.
Health
Currently, there's an astral climate which is affecting those born under Pisces, and which enhances your natural tendency toward laziness and daydreaming.
This will make you want to stay in bed all day and numb your senses through drugs and alcohol. Nevertheless, you could use this ability to dream to project a more successful and happy life for yourself, instead of getting lost in daydreams. Get us and focus your mental energy on it.
The skin will be your most sensitive area this week, it's the organ that links you to the outside world. Take care of it with body lotions and moisturisers.