Pisces Weekly Prediction for 11-17 February
Magic Horoscope's most important news for this week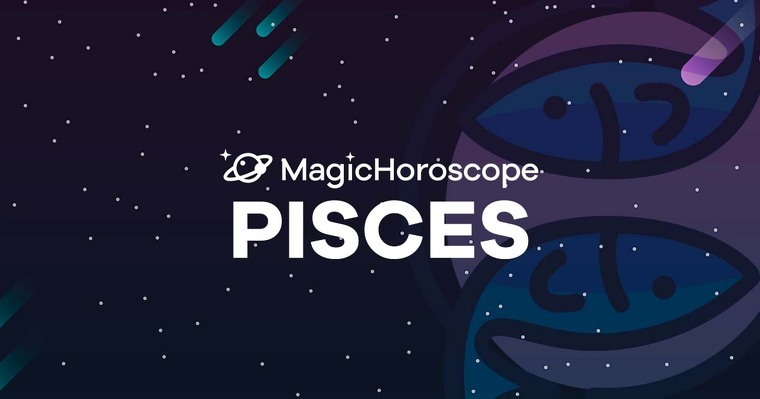 | Magic Horoscope
Love
Throughout the week there will be many unique astrological transits. Keep in mind that Uranus and Mars are in Aries, your neighbor sign and this will create tension in relationships and add electric energy in all matters. You can expect incredible news and sudden anger, both on your side as well as with other people that are close to your heart.
That's why you can stay calm and avoid harsh words, dead-ended arguments and strange or disconcerting attitudes could end up getting you into trouble.
Towards the weekend things will calm down in general, and you'll be able to enjoy the simple pleasures of life as a couple. Try to plan outings in nature, pay visits to family or friends, make some delicious salads, play cards, and have fun in the protection of your home.
If a friend makes a comment judging your relationship, don't pay any mind to it or feel hurt. Not everyone shares your values and sensitive ways. Maybe this person is just speaking from their perspective on life.
NEW AND FOR FREE: Receive your Pisces Horoscope on your phone. Click here!
Money
Mercury in your sign presents better opportunities for business and sales. Your ability to make sales is favored by this planetary transit. However, you shouldn't forget that Mercury's movement brings certain confusion and misleading words, so it might be a good idea to be careful when signing contracts or making business or other financial deals.
Focus your mind and heart on following through with your ambitions and plans. Envision your dreams to help make them a reality in the near future. But for this to have the result that you'd hoped for, you need to know what you want, how you are going to do this and how much time you think it will take you to make these dreams come true.
Your lucky numbers this week are 52, 1331, and 63.
Health
In general, Pisces state of health will be quite good. The true health of natives of this sign lies in their emotional and spiritual state.
You'll need some moments of solitude to free your emotional and energetic burdens. Your nervous system will be overwhelmed, especially during the first days of the week.
Starting on Thursday, you'll feel more comfortable, especially if you avoid eating foods that irritate you and you know they aren't good for you. Think about changing your diet and starting to eat healthily.
Related:Valentine's Day 2019: Your Love Horoscope for 14 February