Pisces Weekly Prediction for 11 - 17 March
Magic Horoscope's most important news for this week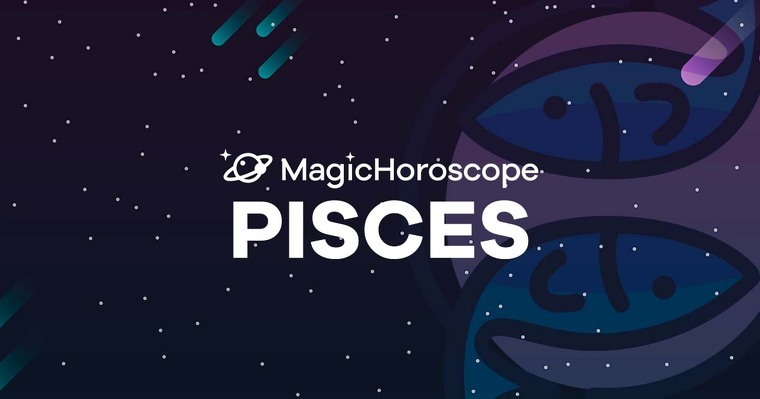 |
Love
The week will start with cute family moments and friendly gatherings which will make you aware of how important your childhood friends and family members are in your life. This is why you'll try to spend more time with the ones you hold dear.
By the middle of the week you might start over-analyzing things and experiencing things through a strange emotional filter that tints everything with different colours: from the wildest self-appreciation fantasies from a romantic film to falling prey to a feeling of paranoia and a suspicious mindframe and a feeling of having been betrayed.
Look for a quiet and secluded place where you can ponder on what is really going on in your relationship, whether you're getting carried away by your fears or memories of the past instead of being in touch with the present truth.
Your ability to spot defects will be balanced out by your ability to give and emanate love.
NEW AND FOR FREE: Receive your Pisces Horoscope on your phone. Click here!
Money
This week has a generally good forecast with regards to the professional and financial life of those born under Pisces.
You'll encounter many opportunities and you'll have to learn how to make the most of them, and how to spot them when they're before you. You need to sharpen your intuition, but above all, you'll have to be focused instead of daydreaming.
Towards the end of the week you'll have to deal with the bad attitude of someone you work with. They'll try to entangle you in their webs of lies and try to blame you for things you had nothing to do with.
If you manage to not let their negativity affect you, you'll have a very good week. It'll be productive and dynamic.
One of this week's lucky numbers for those born under Pisces is 77.
Health
If it weren't for how sensitive you are these days, your energy would be optimal.The Magic Horoscope advises you to take care of that bright energy that currently surrounds you by staying well hydrated and in touch with your body. If you're outdoors and you feel cold, put a coat on, if you need to rest, do it, if you're thirsty, drink plenty of fluids.
It's all about being in touch with what your body is telling you through subtle cues. This way you'll be able to stay in tip-top shape all week long.