Pisces Weekly Horoscope for 15 - 21 July
Magic Horoscope's most important predictions for this week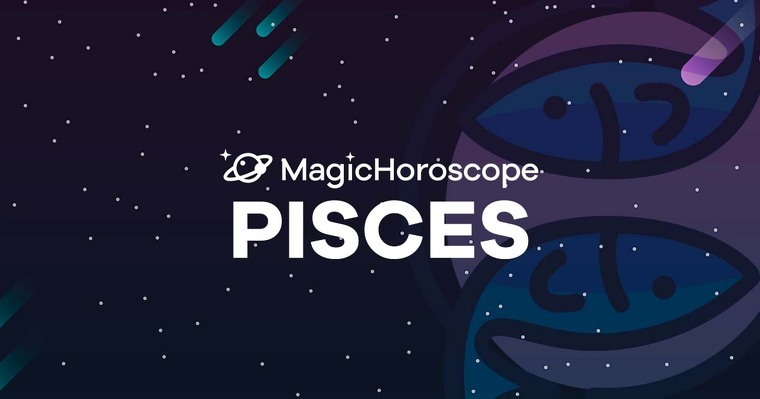 |
Love
You'll have to be careful not to fall into the hands of those that want to steer you off course in your love life through sweet words and flattery. It's understandable that you can get carried away when someone close to you utters promises of love and a new life. But watch out, they might have a secret agenda, or perhaps they're just out of touch with reality.
Romantic relationships can get tricky due to a number of external problems caused by this, the Magic Horoscope recommends finding activities you both enjoy, so you can spend some quality time together, otherwise you might be jeopardizing your relationship in your quest for merriment and pleasure.
The moon can make you do crazy things this week. Think carefully before you step off the beaten path. Once you're free from all doubts, walk towards your future with a steady foot.
NEW AND FOR FREE: Receive your Pisces Horoscope on your phone. Click here!
Money
You could evaluate your dreams and start turning them into something more tangible and concrete. Each thought you have about a better way to make money, but which stays in the mental real, is a wasted one. For this reason, before you dip into your savings, start a new path towards abundance in your profession.
Paralyzing fear is never good advice. So roll up your sleeves and get to work if you don't want to waste the opportunities the sky has made available for your sign.
Even if you struggle to keep going when you don't see the results of your hard work, you need to put all of your strength and ability to keep moving towards your dreams. Don't postpone your happiness, Pisces.
This week you might have bigger expenses than expected, be mindful of every single penny.
Health
If you don't look after yourself no one will. No one can drag you out to exercise or force you to change your habits if you don't want to. You're the only one who can keep up with habits that are better for your health and sustain them throughout time.
But not everything is about your physical body. Pisces are usually very sensitive beings who need spiritual activities. You'll look after your mind and soul through art, and keep the healthy habit of meditating or practicing tai chi.