Pisces Weekly Prediction for 18-24 February
Magic Horoscope's most important news for this week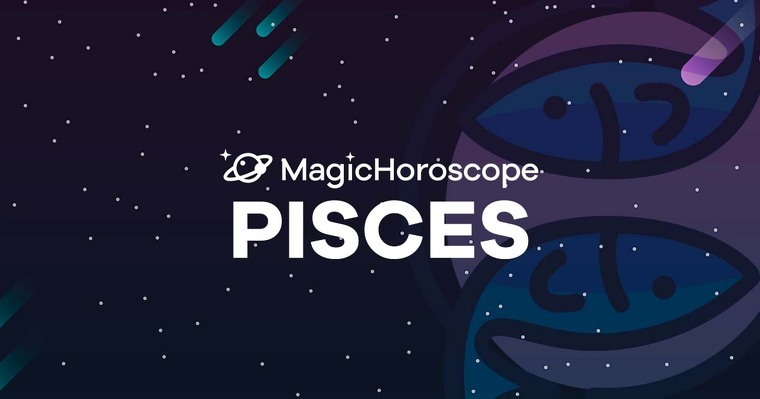 | Magic Horoscope
Love
After going through hard times in the past years, you still don't believe what you're going through. Natives of your sign have been put to the test. They've had to deal with an overshadowing sadness and loss in almost all areas of their lives. That's why so much harmony in the emotional realm will seem like a prize for your growth.
This week you'll look back at your romantic past and evaluate how much you've lost and won, but without all of the sadness, maybe just a tinge of melancholy thinking about times past. You will find an equilibrium between peace and gratefulness for life.
Towards the middle of the week, the little ones that you love so much and protect will need your attention. Don't leave it for another day.
The week ends with a big dose of love. Something that you never imagined how wonderful it could be. Your feelings will be stronger and relevant since a person will come into your life and change it forever.
NEW AND FOR FREE: Receive your Pisces Horoscope on your phone. Click here!
Money
The positive influence of your ruling plant, Jupiter, will bring good news related to finances for all Pisceans. However, Magic Horoscope is obliged to warn you that you shouldn't trust too much in your possibilities. Know your limits -this is the most important tool that will take you to the top professionally. This way you'll know what trainings you need during this phase in your professional career, which contacts are the best, and how likely you are to succeed.
A week of abundance and good news in which recognizing who is on your side will be crucial.
Maintaining cordial relationships with collaborators and authorities is of the utmost importance for the change that's coming in your life.
Health
All of the predictions for natives of your sign regarding physical health show that you'll be at your best, as long as you are careful to get rest and eat a balanced diet.
Remember that Neptune is still in your sign, which will have a particularly significant impact on Pisceans from the second decan. This could cause certain afflictions that weaken the immune system.
You need to watch your mood, eat fruits and veggies, stay hydrated, get at least a half an hour of exercise a day and enough rest. These are the habits that you need to stick to if you want to stay in good shape.