Pisces Weekly Prediction for March 18 - 24
Magic Horoscope's most important predictions for this week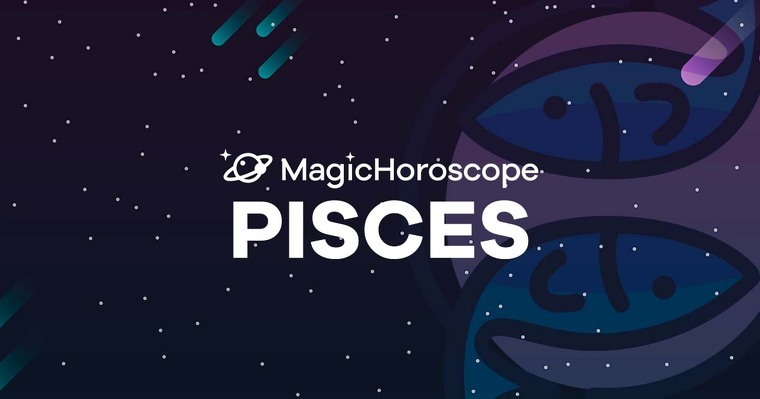 |
Love
The days are passing you by while you're busy with your duties and family matters, and you may have neglected your alone time with your partner. The purpose of this intimate space isn't just cuddles but to connect and talk about the issues you've been having and about what's been weighing on your minds.
Undisturbed quality couple's time is more important than you think, Pisces, since it helps you nurture your relationship, otherwise you'll spend all of your time worrying about problems that aren't your own.
Towards the weekend don't get carried away by the fantasies that are so common for people born under this sign. Love isn't something different from what you're experiencing.
If you're single, avoid fawning over that person that doesn't take your needs into account even in the smallest matters. That's not love, Pisces, love must be a two way street for it to be healthy and good for you.
NEW AND FOR FREE: Receive your Pisces Horoscope on your phone. Click here!
Money
Remember when you were little and you couldn't wait to grow up to do as you pleased? Whatever happened to that? The planetary alignment is blessing you with the ability to start shaping your dreams. It's essential that you don't deny that aspect of your personality, your soul knows the transcendental importance of answering your life's calling. This is why if you get some extra cash you should invest it in pursuing your dream.
This week will be very positive for Pisces, and you'll probably be able to make some progress towards your goals.You may be scared to change your career, but oftentimes what scares us the most is what will ultimately free us.
One of the lucky numbers for Pisces this week is 33. Trust in the signs this number gives you.
Health
When you let sadness or pessimism take over, nothing ends up going your way. Your body suffers from this emotional rollercoaster. Your thoughts alter your vibration and can either damage or heal your cells depending on the frequency you're vibrating at.
Your behaviour and your self-care also change depending on whether you're happy, or feeling resentful, or down in the dumpster.
At times like these you should avoid changing your sleeping pattern. Think positive thoughts and you'll feel good.