Pisces Weekly Horoscope for 20 - 26 May
Magic Horoscope's most important predictions for this week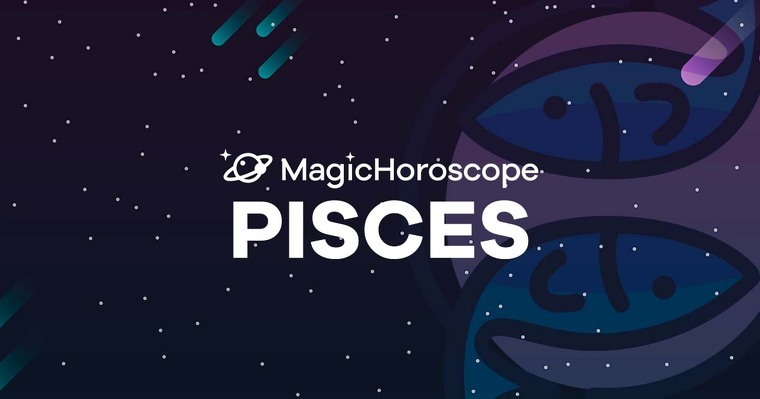 |
Love
Sometimes you get lost in a world that isn't even your own. You're influenced by the criteria and advice of people that, even though they're near and dear to you, see life in a way that has nothing to do with your own perception of life.
This situation leads you to a place in which you'll criticise everything you have and will analyse everything closely, even the smallest and silliest defect your partner has.
Your demand becomes dangerous when it doesn't take your feelings into account, Pisces. There has to be tranquility in love. Your style doesn't fit into the standard parameters, on the contrary.
Those born under Pisces knows that love is a vibration that doesn't abide by social rules. And you've never cared about what people usually do. Don't let this ruin your relationship now.
Put all of your energy into building a more refreshing and free relationship. Let go of the prejudice others have put in your head, and which are completely useless. Search for peace within your heart.
NEW AND FOR FREE: Receive your Pisces Horoscope on your phone. Click here!
Money
If you're currently looking for a job, you can rest assured that you'll have some very good offers this week, and even though you might not be able to choose, you will be able to request some benefits. Don't let a good option get away from you.
You'll have lots of ideas for new projects, and you might even be able to consolidate some ideas that you have been working on for a while, and trying to make them real.
New challenges show you that you're capable of more than you thought. Meeting every deadline requires that you confront a side of you that no one knows.
You've got a reputation for being a dreamer, and no one believed you would make it, but you'll show them how wrong they were. Dreams do come true, Pisces.
Seize the opportunity to make this your new reality, thanks to the position of Saturn and Jupiter.
Health
There's people around you who want to see you suffer. You hadn't noticed it until now. But if you pay attention, you'll see that when they hug you, or when they talk to you, they're nice, but fake. And afterwards, you're left drained, with no energy. Or even worse, with a really strong headache caused by the "evil eye".
You must learn to protect yourselffrom these disruptive energies with your mental power. You could try different techniques. Do it soon and your health will improve.