Pisces Weekly Horoscope for 22 - 28 July
Magic Horoscope's most important predictions for this week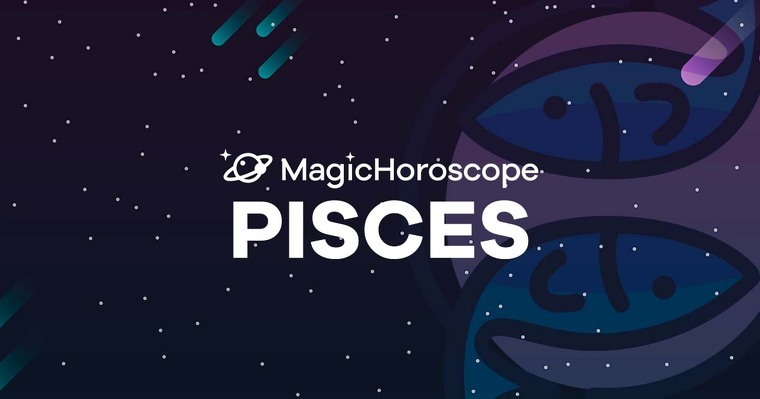 |
Love
If you're going through a phase where you feel like you need more freedom or personal space in your life, then it's time to do something about it. It's up to you to improve your situation.
Complaining doesn't solve anything, on the contrary, complaining only makes you more miserable every day.
It's time to speak up, to express that you feel caged, to find mechanisms to feel that life has a lot to offer you and that the relationship you have needs to be positive and vibrating for you. You'll see that by speaking you'll find solutions.
If you're single, you'll be one step away from finding someone to share your days with. Someone who understands the characteristic sensitivity of Pisces.
During the weekend you'll enjoy a busy social life and moments of unforgettable passion. Happiness is just around the corner.
NEW AND FOR FREE: Receive your Pisces Horoscope on your phone. Click here!
Money
Everything related to your professional life and the situations inherent to your finances will noticeably improve during this week.
It's about trying to check what mistakes you've made, and which you shouldn't make again.
You'll have great satisfaction in your professional life, you'll be praised for your virtues and you'll receive rewards or promotions at work. If you have your own business, sales will go up. But fame comes at a price, and this might come in the form of criticism or slurs against you. But you shouldn't let this discourage you, it's only natural that as your prestige grows, so will other people's envy.
Towards the weekend, you should free yourself from all concerns. Try to fulfill the things which can't be postponed, and enjoy what you have. Trust your good luck.
Health
Remember to look after your diet, to respect the sacredness of it, and choose your words carefully, both those you say and those you hear. Your life improves noticeably because you recharge your vital energy in a brilliant and special way.
Everything you have is great when you look at it with love and gratitude. Life rewards you with increasing levels of wellbeing and positive energy.