Pisces Weekly Prediction for 25 February - 3 March
Magic Horoscope's most important news for this week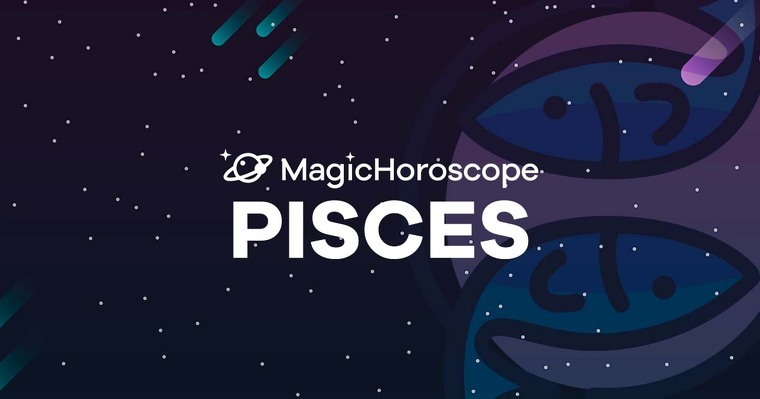 | Magic Horoscope
Love
This week native Pisceans will go through a time in which their energy will be renewed which is why they have new options in love before them. There will be declarations of love that will help to make weak relationships or ones going through a difficult phase stronger. Long-term couples that have been experiencing distance and sadness will experience a week in which they will find the time for dialogue without disputes or destructive competitions.
Those that were in relationships that they did not feel secure in will be able to take another step forward and trust their feelings with their other half. Beyond the results, there will be a necessary definition.
Follow your heart and be true to yourself since this is what's best for you this week. Don't forget your sensitive nature -you couldn't act differently if you tried.
NEW AND FOR FREE: Receive your Pisces Horoscope on your phone. Click here!
Money
The cosmos point to a big planetary drive that will give you a positive boost in your professional matters.
This is a week in which your positive mood and great energy will generate situations that will lead you to discover new opportunities. However, if you try to make changes that are too big, you run the risk of losing your place at your company or workspace.
Towards the weekend make sure to control your expenses since you could be inclined by the cosmos to spend unnecessarily. It's likely that you'll have to pay an extraordinary expense, so it would be a good idea to be prepared for this.
Health
True health depends on the equilibrium of body and mind. If you're going to have fun and be in a good mood, you'll definitely need your body to be able to react positively. This isn't possible if you feel uncomfortable with your body if your ankles are swollen or your skin is in need of a good detox.
Be more careful with your salt, fat, and alcohol intake. Remember moderation in social situations. Meetups with friends are where you let your self-indulgent personality take over the most.
When you are balanced, you'll feel better every day. The Sun's energy is collaborating with your integrity and vitality. Especially those who have birthdays this week. You can be sure that you'll have a happy birthday if you pamper and take care of yourself.