Pisces Weekly Horoscope for 27 May - 2 June
Magic Horoscope's most important predictions for this week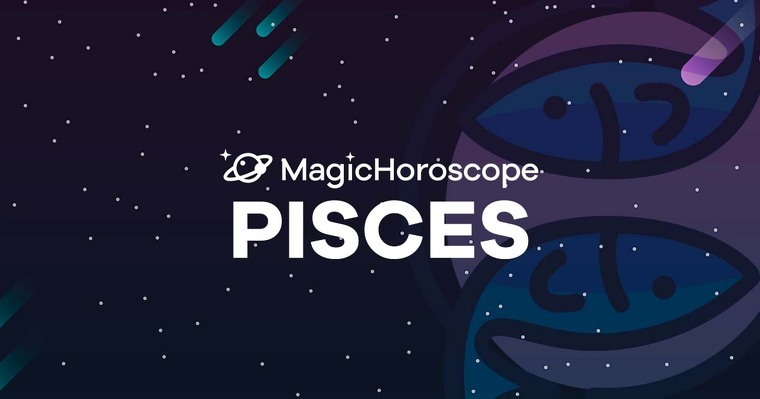 |
Love
When you look at yourself in retrospective, you can see thatlove isn't something one can just find around the corner. Romances, on the other hand, are a very different thing, Pisces.
This week you'll be torn between reconciliation with someone who's given you so much love in the past, and the possibility of getting to know someone new you're attracted to, and who seems to promise lots of fun.
Don't think for a second that the price for saying goodbye to someone who loves you so much will be easy to pay. It might cost you a lot more dearly than you think. But no one can take your experiences away from you, so you'll have to be the one to evaluate what the best choice for you is, at this time of your life.
If you're single, there's an unexpected love confession coming your way. It had never occurred to you that this person could speak of love, enjoy, whether you're interested or not, at least it's flattering.
NEW AND FOR FREE: Receive your Pisces Horoscope on your phone. Click here!
Money
Due to this week's planetary alignments you'll be vulnerable to be the victim of fraud, or confusions which will lead you to spend a lot of money you don't have right now. If people try to sweet talk you with promises of great business deals or offers, pay attention and look for the catch, there's all sorts of cons going around today, and the fine print can reveal a lot more than you think.
There's a lot of payments and repayments of debts in your future, which you'll have to face in order to be able to start the new month feeling relieved and at ease, think about your near future, you'll need to have your bills in order, in case you have an unexpected expense.
If you're looking for a job, you can expect good news towards Thursday or Friday.
This will be a difficult week for Pisces in terms of money, but you'll soon find some financial relief.
Health
Nerves have a detrimental effect on your body. Having fits of rage or anxiety will impact all areas of your life, causing various problems.
Your whole body suffers when you have a fit of rage or feel very angry. If you feel your rights have been violated or your effort hasn't been acknowledged, it is normal to get wound up, naturally, however, this week you'll experience a negative influence and will have nervous meltdowns which won't do you any favours.
You need to learn to manage your frustration and improve the way you react, Pisces. Cast anger aside and look for creative ways of channeling it.