Pisces Weekly Horoscope for 29 July - 4 August
Magic Horoscope's most important predictions for this week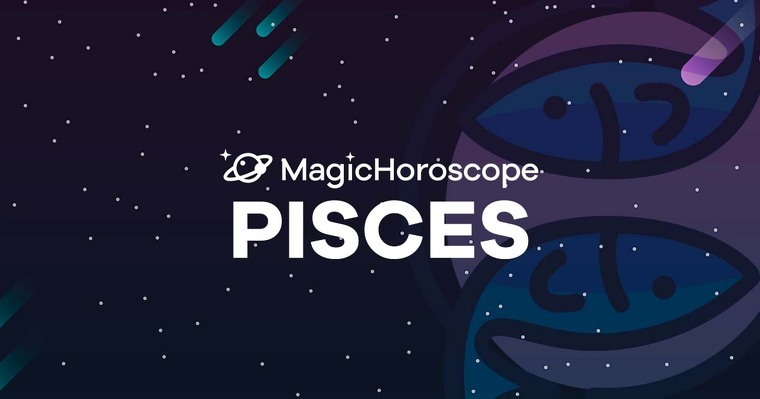 |
Love
Your great energy infects everyone around you. You're a good person and your partner can't but follow you in this vital energy that fills every day with joy.
This turns your moments together into pearls which you'll remember as one of your happiest and most meaningful moments down the line. And this is thanks to you, Pisces. And the help the stars give you will be enhances these days, especially from Thursday 1st.
You couldn't be happier, and this attitude attracts more gratifying situations. No one could trouble you. Learn to value the effort you've made to get here. Much has changed and you've learned a lot, you've fallen down and you've gotten back up in the pursuit of your happiness.
NEW AND FOR FREE: Receive your Pisces Horoscope on your phone. Click here!
Money
Even though your financial situation seems to have some positive changes and shows signs of improvement and upcoming rewards, you shouldn't fall into the trap of spending what you don't have yet, or you might find yourself with debts that will be hard to face.
Take your time before asking for credit, as it might not be the best week to do this. If you wait this planetary cycle out you'll find better solutions. You might find someone who needs your help to execute a brilliant idea. Money will arrive into your hands in strange ways and you'll be grateful you avoided getting into debt.
You might even have to apply a measure of austerity and control your expenses. Try to avoid unnecessary purchases, or at least wait for a more appropriate time. But remember that a swallow doesn't mean it's summer, and this tighter financial moment doesn't mean your dirt poor. Your abundance depends on the way you use your mind and resources. Be grateful for everything that's coming your way, even if you don't have it yet.
Health
When you sustain the balance of your habits everything becomes simpler in terms of maintaining your health. Your bad habits aren't that many but they can still jeopardize your wellbeing.
Spending too much time on your laptop or phone can damage your vision and even age your skin. Blue light is very harmful for your eyes.
Same thing happens with your diet and lack of rest. But don't forget the importance of having positive thoughts and keeping your good vibes.