Pisces Weekly Horoscope for 3 - 9 June
Magic Horoscope's most important predictions for this week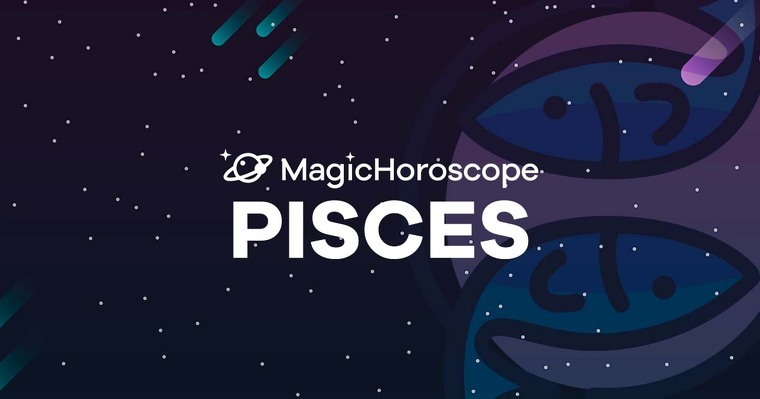 |
Love
The search for novelty and for rom-com moments might get you into trouble and more than a couple of headaches. Imagination can be a lot more grandiose than reality. You see the person as someone from a novel about knights, and you'll discover that they're as simple, if not more, than the life you usually lead.
All these mixed feelings could lead you to be unpleasant with your words, moody or aggressive.
The new moon on Gemini will change some ideas you have regarding love and relationships, and it could even help you take some action regarding issues linked to your siblings or very close friends, who have required your attention for a while now.
This position of the moon will also show you the structures that prevent you from moving forward in your relationship, and which mental patterns are holding you back. Whether you want to break up or start a new relationship.
Remember that relationships are the part of life where karma is moved the most. Always act knowing the consequences of your actions, both good and bad.
NEW AND FOR FREE: Receive your Pisces Horoscope on your phone. Click here!
Money
The first days of the week will yield very good results in terms of transactions or jobs carried out in the past. You might find out you've been granted a scholarship or a job you really wanted.
You're on the eve of great changes which will start as soon as you have the courage to take the first step outside of your comfort zone. The aspects presented by the planets this week promote fresh starts.
If you feel like you have bad luck, it could be due to two things, first could be that you're afraid to lose what you have, and the other could come from envious and negative energies around you.
You can improve the general conditions through a simple ritual to remove obstacles. It's easy and you can do it at home.
Health
Your body is very wise and responds both to good and bad stimuli. Anxiety and anger do nothing other than cause pains and aches.
Your health and vitality depend on you resting properly and sticking to your workout routine. After that come doctors and medical treatment. But you can stop things from snowballing if you take care of yourself daily.
The stars show a tendency to achieve vigour and wellbeing through creating awareness of how much of an impact your daily life has on your overall health.