Pisces Weekly Prediction for 4-10 February
Magic Horoscope's most important news for this week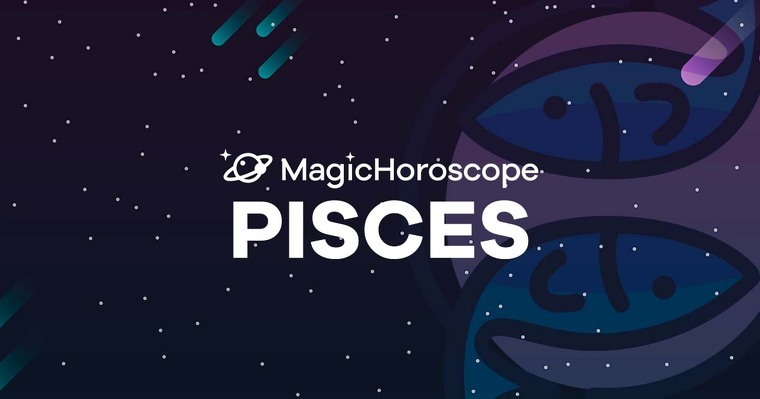 |
Love
You will experience many ups and downs this week. Relationships, in general, will throw you for a loop and you'll feel like people are out to get you.
Someone in your extended family or from your partner's side will cause you great distress and tension. You will feel alone and vulnerable and while your first instinct is to get upset, try not to show an unpleasant side of yourself.
Your sensitivity should be used on far more productive things. Don't waste your energy or time on people who don't deserve it.
Natives will enjoy an auspicious period regarding their love life. It's up to you now if you want to have a romantic time and together design a better future.
NEW AND FOR FREE: Receive your Pisces Horoscope on your phone. Click here!
Money
Between Monday and Wednesday, your projects will be more promising than ever. You will meet people who believe in your offers, and this will get you more clients or investors.
This week could be declared the perfect period to achieve many of your objectives; however, fatigue and your extreme sensitivity will dampen the Universe's gift of luck.
Don't let this opportunity slip between your fingers, Pisces.
Younger natives could make the most of this favorable period and contact companies they would like to join.
During the weekend, be careful with extra expenses that could happen due to minor incidents or accidental damage.
Health
As long as you take care of your overall health, you shouldn't experience any pain or discomfort. You're like a sponge; however, that absorbs all the energy around which is why you should learn how to protect your aura.
Pisces is the most sensitive sign of the zodiac, the most perceptive and susceptible.
You could be capable of magical things if you trusted your inner strength more. Your intuition will only guide you if you pay attention to it - which you can only do once you reach a mind-body balance.
Try to find the best way of regaining your equilibrium by getting massages and enjoying walks in nature. There is no right or wrong remedy as long as it works for you, so find what helps you relax and go with it.