Pisces Weekly Prediction for 4-10 March
Magic Horoscope's most important news for this week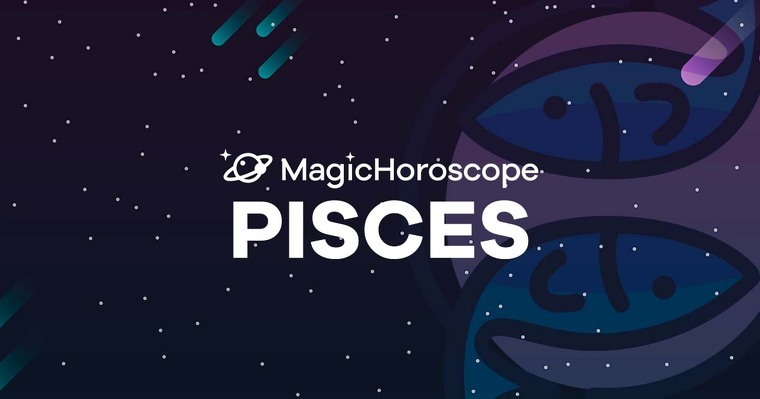 | Magic Horoscope
Love
This week you'll be more communicative than usual. Your excitement drowns your soul with hope, and you'll want to share this with everyone that you cross paths with.
The problem is that you often put yourself out there, and then you fall victim to envy which fills you with melancholy and doubts. Don't pay any mind to those that gossip or that tell you negative stories to generate fear and distrust in you.
Your connection with this person that you feel infinite love and gratitude towards is otherworldly. Have you heard of karmic love?
This might be some sort of magic relationship that you have to experiment with to develop your loving consciousness. Don't run away if it seems too intense. Destiny doesn't make mistakes.
If you need to find clarity, seek out the support of an older person that you trust and that you know cares about you.
Towards the weekend, sensuality and the chase will take center stage.
NEW AND FOR FREE: Receive your Pisces Horoscope on your phone. Click here!
Money
If you don't adapt to changes, you won't grow. Changes in technology and the environment are part of a reality that doesn't depend on you.
What is in your control, is making the right decisions. Knowing which path to follow if you listen to your incredible intuition.
Talking with your pillow is one method that never fails. When you go to sleep, don't get distracted by watching TV or your cell phone, lie down in silence and focus on the question you have in your head: you'll have the right answer the next day.
Halfway through the week some problems with people at your workplace could come up. Don't get carried away by anger and use reason before you respond.
Health
When you're afraid of getting sick, you're actually projecting negligence when it comes to listening to the messages that your body sends you.
Feeling overwhelmed and worn out could be energetic since there is so much negative energy in that environment. People are tense, and this makes you anxious and could weaken your immune system.
Your health, in general, is excellent and you can't ask for much more if you don't take preventative measures and stop what you've started.
It's essential for you to start your treatments up again and to get back to healthy habits that you started a while ago. You'll feel much better, and you'll be favoring your health in the long-term.