Pisces Weekly Prediction for 7-13 January
Magic Horoscope's most important news for this week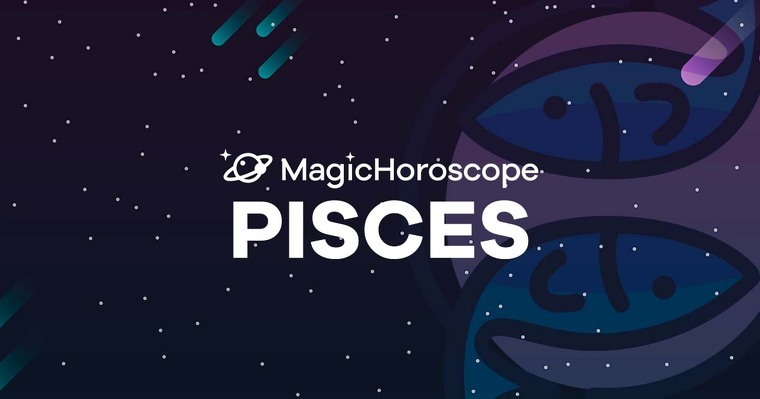 |
Love
The first days of the week you'll have to face conflictive situations. Some people don't have inner peace, and they tend to bother the neighbor's life.
Envy is a bad company, and you'll find out that who you thought to be your friends aren't and they have been planting weeds in your garden of love, and you have to pull them out as soon as possible.
Avoid jealousy and non-sense arguments.
From Thursday you'll be able to enjoy an absolute calm, clouds will begin to dissipate, and you'll enjoy very constructive encounters and dialogues, you will be able to set each other's priorities and express differences in the ways they see life.
If you're about to define a new path in your relationship, don't let them put pressure on you with automatic responses and take your time to think about your decision.
If you are single, by the middle of this week, you will be able to participate in recreational situations that are associated with art and culture. You'll meet someone who could raise your interest.
Money
You've learnt to show your skills and abilities. Everyone knows how well you can manage your responsibilities, but even so, this week you will have to make a new effort to manifest yourself and thus obtain the prizes to which you aspire so much.
On behalf of your bosses or clients, you will receive a manifestation of unusual affection that will leave you perplexed, Pisces.
At the weekend you might have a surprising encounter with someone you haven't contacted in a long time and who brings you up to date with a lot of information.
You know how to forgive, Pisces, you have too much empathy and understanding. You'll give a second chance to an entry-level employee that has made a mistake.
Your lucky numbers for this week are 43 and 71.
Health
This week you will have a strong tendency to dermatitis and allergic reactions on your skin that can be shown in different ways, itching, wounds, spots, among other ways in which this part of your body can suffer your emotional ups and downs, your sadness, and your stress.
This part of our body is very susceptible, and it's like an open book that narrates your mood and your emotions.
It's essential that you learn relaxing techniques and that you look for a therapist's help when you're under a lot of emotional tension. In the meantime, you can use mild creams based on coconut oil or shea butter, as well as chamomile and calendula lotions.