Pisces Weekly Horoscope for 7 - 13 October
Magic Horoscope's most important predictions for this week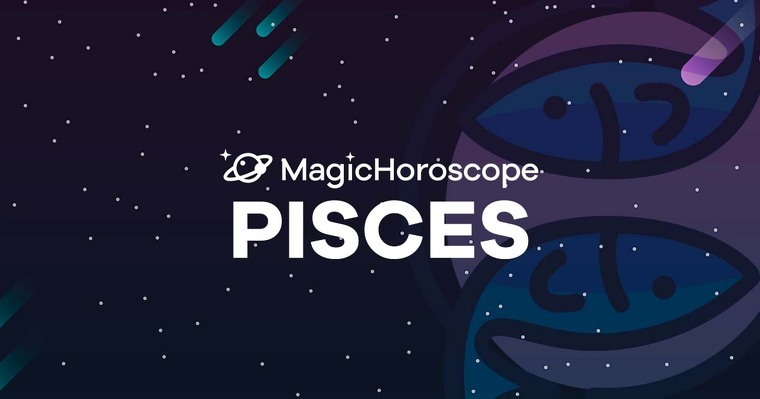 |
Love
It will be a complicated week for the love life of Pisces. The stars form tense aspects in your relationship and marriage which leads to arguments and clashes.
But this has a silver lining, which is that you will question the terms and conditions in your relationship that you're no longer comfortable with. The time has come for a transformation from which you'll emerge stronger, whether you choose to reform your relationship or you choose to call it a day.
If you're single, you'll be self-confident, and both your communication skills and your power of seduction will project an image of you which will attract potential suitors. But unfortunately, the stars won't favour any relationships that start during these days.
NEW AND FOR FREE: Receive your Pisces Horoscope on your phone. Click here!
Money
There won't be many changes to your finances. You'll be satisfied with what you've got. At the beginning of the week, and an interesting social project might arise that you could be a part of. You'll be swayed because it will hit close to home rather than because of any potential benefits it could create for you.
You're still wondering if your current job is your true calling. You feel that, perhaps, your ideal job would be related to spirituality or creativity.
If you're looking for a job, this week you'll be able to convince any company to hire you, but watch what you say during your job interviews.
Health
The moon will make you hypersensitive and you'll have intrusive thoughts which will give you a headache and perhaps even insomnia. But you can also make the most of this energy to connect with your spiritual side. Pay special attention to your dreams as they could reveal emotions that you're repressing or, even, show you things that are yet to pass.
If you have an appointment to undergo surgery, the Magic Horoscope advises (if it's not serious or urgent) that you postpone it until next week, as the moon won't favour your recovery.