Pisces Weekly Horoscope for 8 - 14 July
Magic Horoscope's most important predictions for this week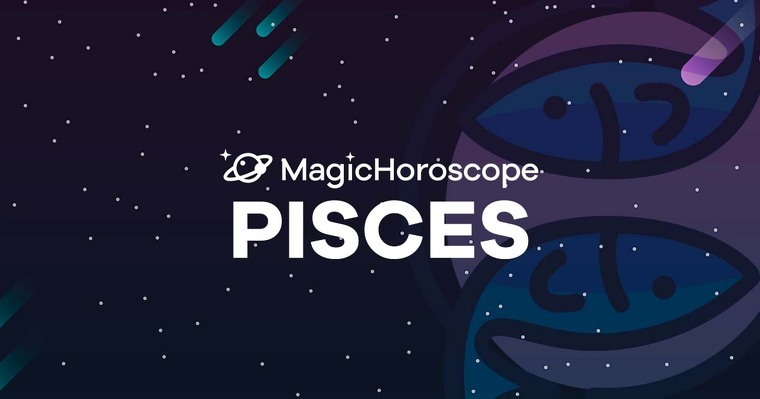 |
Love
You can happily and confidently head in the direction of a commitment in your relationship. Your progress is evident: setting a date for the wedding, having a baby, or going on an important trip together to show that you're moving forward in the direction of greater love.
To continue on the good path of love, it's important to pay attention to what your other half is feeling, if they're happy if they need to vent a little, if you're understanding what they need properly. Even in bed you sometimes get carried away by your inner world and don't pay attention to what's happening in the real world.
If you're currently free and unencumbered, pay attention this Friday as you could get unexpected opportunities in the realm of love.
NEW AND FOR FREE: Receive your Pisces Horoscope on your phone. Click here!
Money
When mistakes are made and you insist on ignoring them without fixing what needs to be fixed, sooner or later, you'll have to face the consequences. This week you'll have to face the consequences of a past mistake. Don't try to run away or hide it. There's nothing to do other than face it head on, and fix it as best you can.
Don't forget to feel proud and happy when you do things properly and achieve a little success. This week you'll learn to be your greatest mentor. Knowing your own strengths and skills is the first step towards success in life.
From Wednesday onwards tempers will cool down, and everything will be smooth sailing. You'll have very interesting opportunities. An unexpected activity will keep you very busy and with high expectations for the future. Your perfectionism regarding your performance increases due to the lessons learned from past experiences.
Health
At the beginning of the week, the planets show a tendency towards food poisoning and bowel infections due to food that's gone bad, or that hasn't been prepared properly. For this reason, it's important that you're careful with what you eat and where you eat it. If you usually frequent restaurants, you'll be exposing yourself much more than you would if you ate meals prepared by yourself.
Cooking can be a very pleasant and creative activity, if you do it with joy and make the time for it. Home cooked meals have a better nutritional value and will be better for you at a cellular level.
The rest of the week you'll have lots of physical energy. You'll feel well and full of vigour to achieve your goals.