Pisces Magic Horoscope Forecast for this Coming Saturday 1st September
Full Prediction for Today, Saturday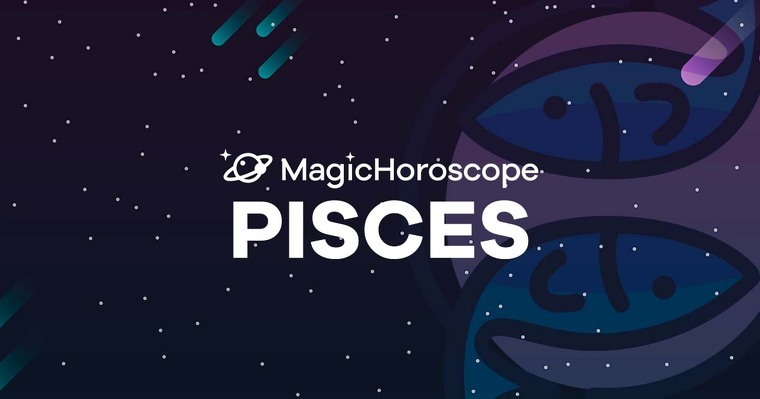 |
Love:
You're a person that's full of energy and life, always opened to changing and improving the emotional relationships in your life. The only problem is that you tend to get a little bit ahead of yourself, besides the fact that you're one of the signs that are most susceptible to getting into toxic relationships that don't go anywhere.
You should take some time to reflect and change in this area, or the wall that you will build around you will be too big for any mortal being to bring down.
If you're in a relationship, let yourself be swept away by everything that they have prepared for you. Having things under control is a very good thing, but letting yourself be surprised by the ones that you love is even better.
If you aren't in a relationship, watch out for old flames that come back to bother you. They don't bring you anything positive, except making you suffer once again, so don't let this happen.
Money:
The cosmos insist that you take a step forward, whether this is in your work or studies. If you feel like choosing a different path, don't be afraid, you came into this world to improvise, go with the flow, and change your mind a million times.
All signs point to your financial situation improving substantially, and finally, you'll be able to afford a treat that you've been wanting for a while now. You won't have to hold yourself back for quite some time now because someone that's as enthusiastic as you are gets lost easily.
Health:
The change of seasons could cause unrest and changes in our natural state of health that aren't at all favorable.Focus on keeping a positive attitude and changing the habits that you know aren't healthy at all.
If there's something that's making you feel unsettled, don't hesitate to visit your doctor. In the end, ignoring problems doesn't make them magically disappear, and if you're really struggling with some kind of setback there's no one better to help you than an expert on the subject.