Pisces Magic Horoscope Forecast from the Stars for This Coming Sunday 19th August
Magic Horoscope for Today, Sunday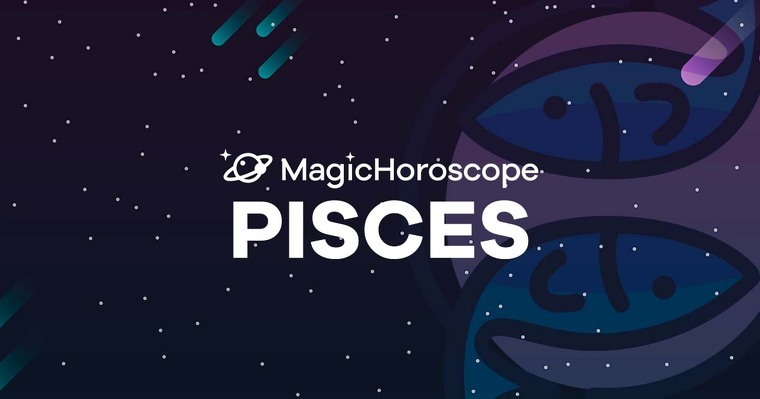 |
Love:
Dear Pisces, you find yourself in a truly excellent and ideal moment. This progressive change that has been occurring in your way of thinking and seeing things is bringing you to a new and improved path, in which you'll find new friendships, relationships, situations and, definitely, possibilities.
If you're single, you can feel fortunate, since you're a participant and the protagonist of one of the most balanced loves that there have ever been and that there ever will be. Don't let yourself be influenced, and enjoy everything that the Universe has prepared for you to the fullest.
If you're single, you find yourself in a moment where you feel strong, and this is essential when it comes to overcoming everything that you're faced with. You're going through a time that's truly difficult, in which you will need to make a vitally important decision. Don't lose your cool, and whatever you choose, listen to your heart.
Money:
A situation where you'll feel forced to act is coming up,although you should wait until just the right moment comes around.
If you don't do this, the results could be very different from the ones you'd like to get, and you could end up losing instead of winning. And you don't want that to happen, right, Pisces friend?
Maybe you feel forced to give up something that is very important to you, but it will really be worth it.
Health:
Music is one of the best remedies that human beings have to heal their souls. However, we need to choose it with caution, since some songs will bring us down instead of lifting us up.
That's why, when you're feeling blue, you should try to avoid listening to sad music, or the remedy could be worse than the illness. You can make your own list of songs, the ones that put you in the best mood, even when you're feeling down.
This way, whenever you're feeling sad, you can recover your energy and vitality quickly.