Magic Horoscope Brings You the Latest Pisces Prediction for this Coming Sunday 2nd September
Read Your Health, Money and Love Horoscope for Today, Sunday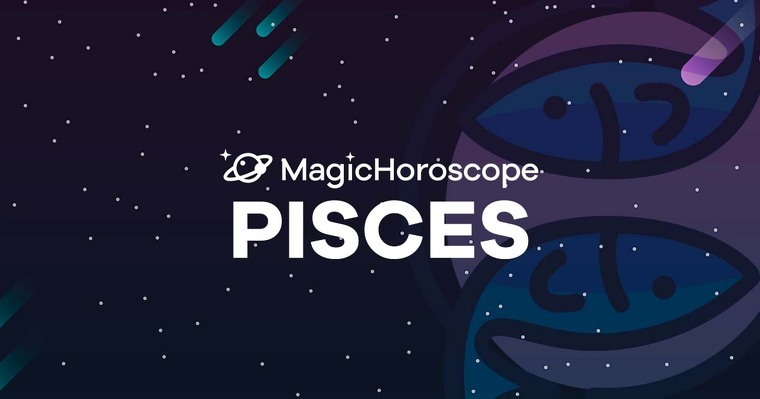 |
Love:
Reunions with people from the past are coming up, but this time there's nothing to fear since they will serve to fill you with good feelings and remind you of unforgettable times.
Reunions with friends are particularly favorable when you haven't seen these people that are so dear to you in such a long time.
If you're in a relationship, a period of renewal is coming up that will bring you great moments. If you've been suffering lately from silly fights, don't worry since the cosmos predict that you will make up for sure.
If you're single, and you're looking for a stable relationship, you're in luck: someone truly special will show up very soon and they will bring you everything that you've always wanted. But, in order to do this, you should work hard on your communication skills, and this way you'll avoid the typical problems that new couples face.
Money:
If you want to move up the ladder at your work place, it is the right time for it. You're going through a great period to reflect and brush up on your skills a bit, so make the most of this to meditate and think hard about where you want to go. However, you should work hard to achieve this, avoiding all possible distractions.
As far as your finances go, there shouldn't be any reason to worry. It isn't like you will get rich overnight, but if you've been more worried than usual about your stability, there is no need for this.
Health:
There are times that your health gets ignored, maybe without you realizing it, maybe this isn't something that you tend to worry about. You are lucky not to be facing too many serious setbacks, but you should start to prioritize this area more.
For the time being, continue with your usual rituals, and if you feel any pain or discomfort, just remember that there are highly effective natural remedies that are much better for you than taking pills all day long.