Magic Horoscope Brings You Your Pisces Future from the Stars for this Coming Tuesday
Horoscope Forecast for Today, Tuesday 28th August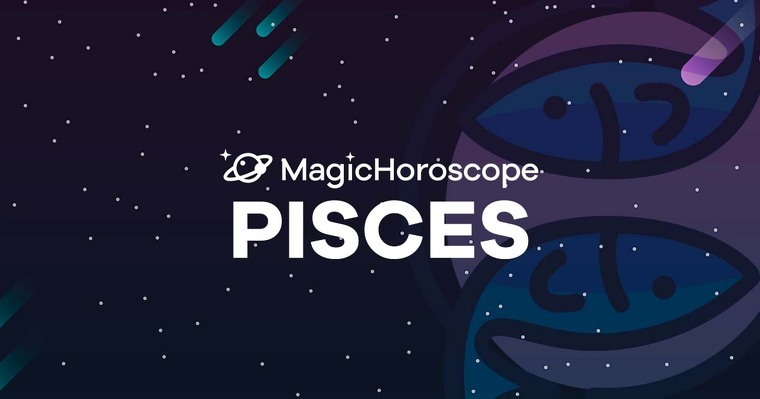 |
Love
A period of emotional restlessness continues in many Pisceans - especially those that are single - that have been feeling lost for several days now. You'll feel as if you were a teenager again since a whirlwind of new emotions will totally invade your being.
All of those impossible loves, flings, and excitement about what may or may not happen if you're together with this person that you like, will make you feel highly emotional, but also very confused.
You would love to have a fresh start, without doubts or reservations. To simply redo those high school years with the advantage that you now have after gaining so many years of experience.
Money
Stop looking at the date! You're worried about not making it to the end of the month, but the truth is that you're drowning in what others see as a tiny glass of water.
This week you should get to work: if you want to reap benefits, first you have to sow and this, also requires effort and implies sacrifice. Or did you think that you were going to get this all for free?
Now you have to pay attention to everything that unfolds around you, that means at work too. In this respect, it wouldn't hurt to get a little bit closer to that coworker of yours, Pisces.
Health
Your body will see a slight improvement, especially in those Pisces that recently experienced problems related to allergies or a food intolerance.
All of the new foods that you have been incorporating into your diet over the past few days have started to take effect and this couldn't be any more favorable and even motivating for you.
Salads may have become the new star of your daily meals and also, you may have discovered that there's a whole world of possibilities when it comes to this dish.
Start looking for cookbooks and recipes that will help you to improve your culinary skills even more, because the truth of the matter is that this is an area that you really excel in.