Pisces Weekly Prediction for 12-18 November
Magic Horoscope's most important news for this week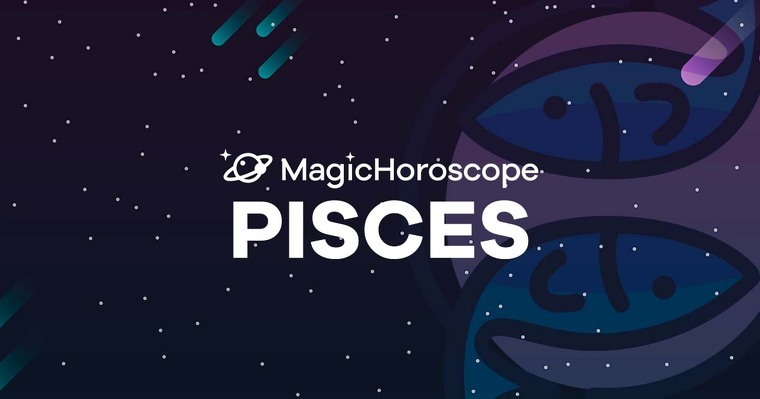 | Magic Horoscope
Love
This week will be full of lessons on love and relationships. It seems like the cosmos want you to be an expert on the subject and they're going to make you go through experiences and have adventures where you won't stop learning.
The beginning of the week will be pretty tumultuous and every day will be different. Be especially careful on Monday since Pluto will conflict with the rest of the planets and this will make you see everyone else's mistakes but your own.
On Tuesday you'll be incredibly inspired, and you'll be dying to surprise your partner or loved one. Don't think twice about this, Pisces! Make the most of this day full of good feelings since halfway through the week there will be some sad goodbyes.
By the way, Magic Horoscope invites you to muster your courage and fight for this person that you're crushing on, even if there are circumstances that are keeping you apart. In the end, if you both want to take the next step together... Then why should you ignore your feelings? Follow your heart; it's never wrong!
Money
The week won't be off to a good start in the professional terrain since on Monday you'll be more prone to be late to work which could cause problems with your superiors. Fortunately, the rest of the work week will go much better since on Sunday Saturn will leave its retrograde state and this will lead you to a phase where everything will move quickly, and you'll come out stronger than ever.
In the end, the most important lesson that you need to learn over the next seven days is that you need to get to know yourself better to emphasize your strengths and attract money. If you don't do this, you'll end up in a sort of economic limbo for a long time which will make you extremely frustrated when you realize that you're at an economic standstill.
Finally, the cosmos want to remind you that Christmas is just around the corner. With that being said, they suggest that you start buying your gifts gradually so that you aren't forced to spend all of your savings on them. Success lies in proper planning, beloved Pisces!
Health
You won't need to worry too much about your health this week since nothing serious will happen in this respect. However, it is true that the change of seasons could have a negative impact on your ears and your respiratory system. But, you'll just have to take some preventative measures or use natural remedies to counteract this quickly and effectively.
Tuesday will be the only day where your health will be compromised a bit since tension could manifest itself in your body in the form of a headache. This is what constant stress does to you, my friend. But this is nothing that a good scalp, temple, and face massage can't solve. You'll be feeling like new!
Besides, throughout the week the cosmos will teach you several tricks and techniques to improve your general well-being, bringing you closer to a more spiritual life. This will show you that the meaning of life is totally different on what others always insist on telling you.