Pisces Weekly Prediction for 19-25 November
Magic Horoscope's most important news for this week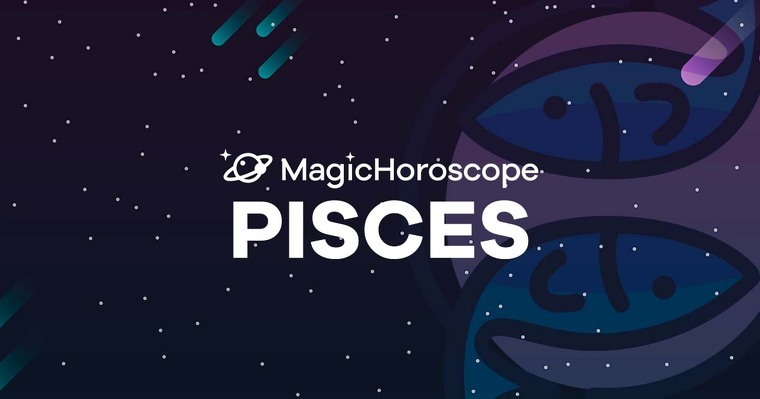 | Magic Horoscope
Love
Your week will seem like it's right out of a romance novel, but your own imagination will be the main reason for this. Although sometimes it's hard for you to realize this, you love drama, and the more difficulties that come up, the more attracted you feel to the situation.
On Tuesday the cosmos will give you the strength that you need to take the next step in your budding relationship since it's about time for you to start making the initiative in this terrain. However, don't do what you always do and run away at the first sign of any problem or something that you're unsure of. Your tendency to idealize all of your lovers is what is causing this issue. If you can accept the fact that no one is perfect, everything will go more smoothly.
You should also be careful to avoid giving it your all too early, since you could end up scaring this person that you're so into, and then he or she will end up being the one that leaves as quickly as possible. You need to learn that courtship is a process that has steps and takes time. Love isn't something that can be forced. Fortunately, on Saturday, Saturn will sharpen your intuition and allow you to discover the true intentions of your beloved. This way you'll be able to avoid uncomfortable situations that could involve overly serious conversations.
Money
The week won't be off to a great start in the professional terrain since your company won't get the results that the bosses were hoping for and this could cause some commotion. That's why you need to reflect on your current situation since you'll have the chance to receive a promotion during the next week. But, with the way things are in your office environment, maybe it isn't a great time to put yourself in the spotlight.
But keep calm, Pisces, since as the week goes by things will fall back in place and good omens will come back into your life. In fact, halfway through the week, you'll consider planning a trip or getaway, and the cosmos will be on your side to give you the little push that you need.
Besides a small unexpected expense, the good news will be more significant than the bad. On Friday, for example, your ability to negotiate will be through the roof, and on Sunday, Pisceans will have incredible luck if they've been searching for employment for a while.
Health
Besides stress and exhaustion related problems related to your fast pace of life, there's nothing that should worry you as far as your health goes. So, don't let your hypochondriac tendencies get the best of you, and try to rest more than usual. If you do this, you shouldn't have any problems. Taking control of your thoughts and trying to be more positive could also be very helpful and strengthen you from the inside out.
However, beware on Sunday because the first signs of an allergy could show up unexpectedly. Write down what you eat since this could help to determine the origin of these reactions so that you can forget about these issues ASAP.