Pisces Weekly Prediction for 26 November-2 December
Magic Horoscope's most important news for this week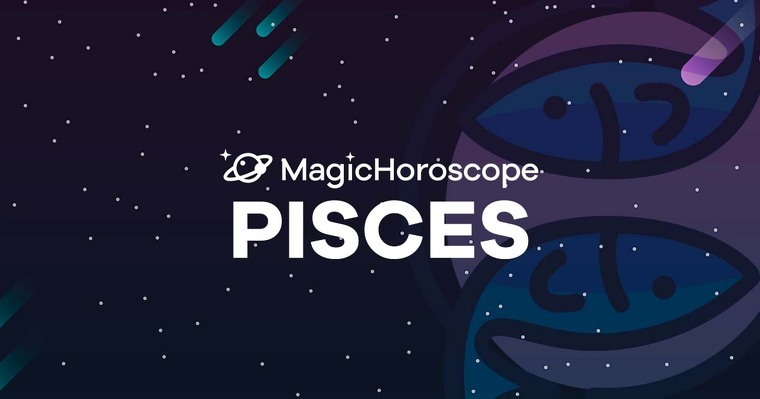 | Magic Horoscope
Love
This week from 26 November to 2 December will start and finish just fine. However, during the week there will be two or three days that won't be so great. In spite of this, you'll find out some wonderful things in love's terrain, and you'll have the chance to detect mistakes, learn from them, and more importantly, to look forward to a brighter future.
So, this week will serve to teach you what it means to be meant for someone, or it will make you realize that you and your loved ones form a group of kindred souls and that you have to teach and learn from one another. But, it isn't just this since you'll have the chance to get to know yourself on a deeper level and you'll suddenly see the mistakes that lead to failures in past relationships.
This means that once you've detected your emotional curse, you'll be able to fight it to become a more mature and conscious lover. Besides, if you realize that you're your own worse enemy in relationships, then you'll be able to go out and take on the world and get back this beautiful excitement.
Money
Throughout the next few days, you'll experience a spiral of constant changes at your workplace that will make you go a little crazy and make rash decisions. The fact of the matter is that you're sick of working for a bully so that you can gain stability that never seems to come and don't forget how little they pay you.
You're at the point where working overtime to try to improve your situation won't even help, and this will make you the victim of a crisis that will have a negative impact on your performance. That's why halfway through the week you'll start thinking about breaking away from it all and starting fresh so that you can achieve the happiness that you long for.
But it would be best to put off this type of serious decision until the weekend when you'll finally have enough time to think long and hard about this. However, you won't actually decide until Sunday if you should continue on with your modest and routine life, or to take a new unbeaten path that you hadn't considered previously.
Health
You're in luck, Pisces! This week you have no need to worry about anything that could affect your health in the least. The next seven days will be relatively peaceful and calm, and you'll even have the chance to take care of your well-being and pamper yourself a little since your immune system will be compromised or you might even have a disorder related to this system.
The only thing that you need to worry about is limiting how much you spend on electronic devices, because you're starting to seem more like a digital zombie than a human being, and you have no idea how harmful this could be to your health.
That's why Magic Horoscope wants you to make the most of all the time that you have to rest. You can even get some sort of beauty treatment done, or go out to have fun with your friends. There's no better therapy than this!