Pisces Weekly Prediction for 3-9 December
Magic Horoscope's most important news for this week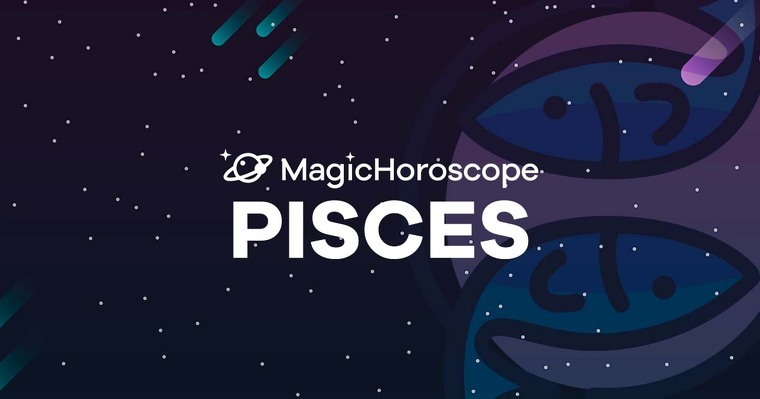 | Magic Horoscope
Love
You'll start the week in a foul mood. You'll be irritable and intolerant especially when it comes to feelings and romantic relationships. You suspect your beloved of cheating on you, and this is only because you're getting carried away with information that solid evidence.
You need to stay calm and evaluate things quietly by yourself, otherwise, you'll end up ruining your relationship.
Starting on Thursday, you'll experience amorous encounters, reconciliations, and celebrations. You're in the right state of mind to get in touch with your heart and with what you honestly feel without trying to save your pride or letting anything get in the way. Make the most of Mars' fluctuation that will improve your sex life this weekend.
Single Pisces should pay attention at get-togethers. Someone mysterious and unknown might be attracted to you.
Don't forget to spend time with your family. They'll be pleased to see you.
Money
Organize your agenda and distribute payments in a way that gives you the possibility to invest in training or new technologies. Split up your tasks and prioritize so that you don't get overwhelmed and you're able to meet all of your commitments.
This week particularly, starting on Wednesday, you should keep unexpected expenses in mind since these could throw your budget off and force you to take out loans.
Conversations and plans that are related to increased production or changes to workplace structure could come up. Your opinion will be taken into account, Pisces.
You need to control your tendency to want to do everything your way without thinking of the social repercussions. Don't be afraid and take the leap to make your dreams come true.
Some of your lucky numbers this week are: 27,81, and 4.
Health
Generally speaking, your energy levels will be excellent. You're at a point where it's likely that any issues that you have are a result of your nerves and lack of sleep.
You should watch out more for your health in general since stress in addition to too many commitments, like you'll have this week, this could lead you to experience all kinds of pain and exhaustion.
Take care of your body, drink enough water, juice, and cut out sugar and junk food from your diet.
Your liver could be slightly debilitated by Jupiter's influence that will make you more likely to go overboard in certain areas.
Keep yourself under control, Pisces, and don't waste this time where you'll be so full of life.