Pisces Weekly Prediction for 5-11 November
Magic Horoscope's most important news for this week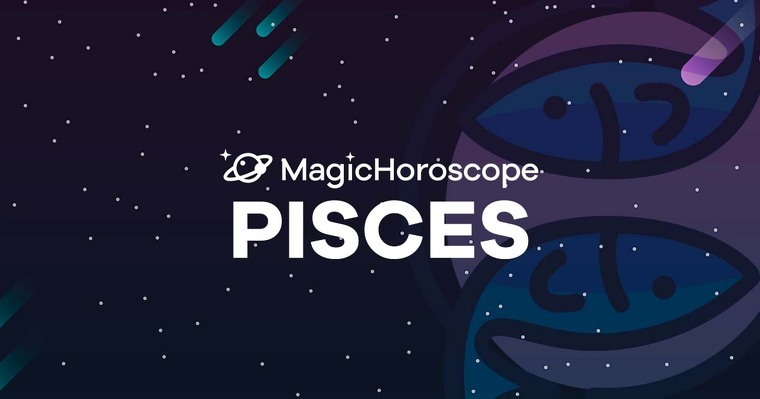 | Magic Horoscope
Love
If you're in a relationship, this Monday you could get into a little argument for a totally ridiculous reason, that will end up having serious consequences. So, it would be best if you kept your distance and tried to avoid conflict.
On the other hand, the planet Mercury will reach its highest point during the coming week. This means that you'll be feeling a bit confused when it comes to expressing your feelings. On the other hand, you'll feel more connected to the Universe than ever, which means that you'll experience spiritually harmonious days.
If you're single, you'll contemplate how difficult it is to find someone with the same doubts, dreams, and ideas about the future as you. Don't fear: the cosmos reveal that this person is out there, although they're still somewhat distant from you.
In general terms, the cosmic panorama will have a negative impact on your sign which will make you feel confused or in a bad mood at times.
Just think that in these circumstances, you have the opportunity to learn self-control and to get to know yourself better. So, try to connect with your calm side and let things take their natural course in your life.
Money
The time has come for Pisces who are business owners to reinvent themselves. You might have realized that the labor market and demand are constantly changing. If you can't keep up with these changes and predict them, this will have a direct effect on your business which could end up failing.
Magic Horoscope's cosmos don't bring good news in the economic realm. During the next week, it seems like you'll be at a standstill which reflects this need to make changes to see improvement.
On the same note, halfway through the week, you'll start thinking about that idea that you've had for a while that you don't dare to carry through with. Change your attitude and don't fear taking risks, because otherwise, your insecurities will end up winning the game.
During these days of reflection, transition, and change, it is critical for you to consider your attitude and find a way to improve it.
One of the intellectual matters that you'll have to consider is the following: Why stay put in a situation that brings me farther away from my main life goal?
Health
This week, 5-11 November 2018, you'll have to spend hours on end standing up, for one reason or another. This could be because of professional commitments or social events, parties, or even while you carry out everyday tasks.
With this in mind, it would be a good idea to get all of the tools that you need ready to care for your extremities, and particularly your legs, since they'll notice this extra time standing up, and you'll experience pain. Taking a shower rotating between hot and cold water could be more helpful in resolving this problem than you might think.
Your joints will also be begging for attention since this is the other part of your body will you will experience so troubles. However, on Wednesday, you should be especially careful, since you run the risk of getting into a mishap that could end up resulting in a wound or physical injury.
Once you cross this line, things will start looking up. A meteor shower will help to recharge you with energy and recuperate from all of the pain and malaise with leaps and bounds. Just in time for the weekend!