Virgo Weekly Prediction for 12-18 November
Magic Horoscope's most important news for this week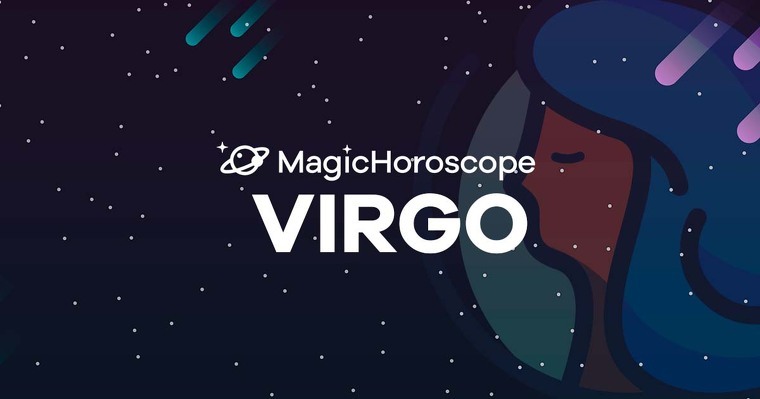 |
Love
At the beginning of the week, you will focus on finding balance and setting a mature foundation for your relationship: the planets' forecast will influence your mood, and you might lose control of your emotions.
If you manage to lay that foundation, then you will have stability and a protecting shield that might be useful this Wednesday, as you might run into lies and painful betrayals.
Starting on Thursday, you will feel much more optimistic and we recommend you use this impulse toward change and inner transformation. This surge of positive energy will have you over the moon on Friday, and why hide it, Virgo? You are free to rejoice.
Having found a new reserve of optimism you will enjoy keeping everything under control, something that gives you great satisfaction; but that could be overshadowed by feelings of romantic frustration on Sunday.
Money
Your inherent talent and good luck may have helped you so far, but the stars are forecasting a shift in economic focus and it's crucial that you base your success on hard work, consistency, and humbleness.
Make sure you follow people's advice on Tuesday and try not to behave arrogantly on Wednesday as it could close off many doors: own up to your mistakes and find strength in your vulnerability. This is the appropriate path toward success and others will admire and respect your choice.
The middle of the week will introduce new challenges that you will be able to overcome if you take responsibility and approach the situation with a positive attitude. Keep yourself busy. Thursday will bring financial problems: look for practical solutions.
You could feel a little fed up on Friday and you will need to realize that you can't do everything and have a break. Your weekend will be extremely productive: you will feel an outpouring of energy, your mind will be sharper than ever and you will enjoy a creative stream of inspiration.
Health
Virgo women will experience some discomfort at the beginning of the week because of menstrual pain: a healthy diet with enough iron and magnesium and certain medicinal plants such as ginger and mint will offer some relief.
On Tuesday, the health focus for Virgos will be their mouth: it's important that you take care of your oral hygiene and reinforce your immune system so that you stay protected from illness. Thursday will be a sensitive day as well.
The middle of the week will have Virgos going through severe pain, like toothaches that could ruin your day if you don't focus on keeping the pessimism at bay.
A vulnerable immune system could cause a respiratory issue on Friday but an influx of positive energy (mixed with exercise) will offer a safe space to recover and recharge on Saturday and Sunday.