Virgo Weekly Prediction for 15-21 October
Magic Horoscope's most important news for this week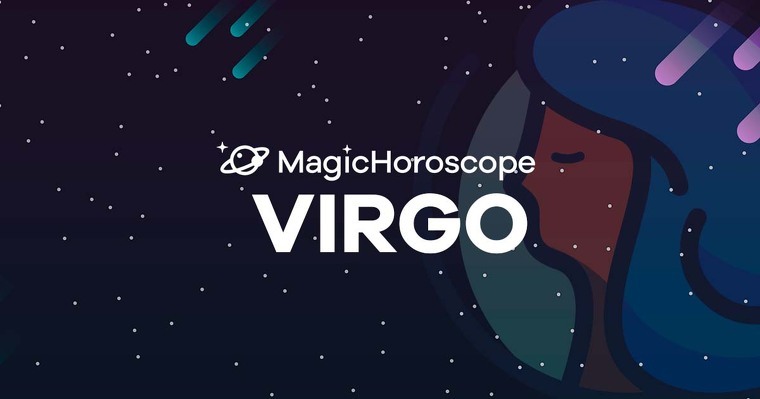 | Magic Horoscope
Love
Tranquility and good harmony will flow this week through the orbit of your regent to take you to emotional wellness and a tendency to calmness and introspection. It's a great moment to go in depth in personal enrichment and solve some spiritual issues.
Reflection will dominate the impulse. Monday can be a very productive day if you are a spiritual and abstract Virgo: you will feel an inclination to question things and resolve certain existential doubts. On Tuesday the influence of the moon invites you to recollection and introspection.
Wednesday is time to put your learnings into practice and fight for your dreams without fear of failing: incredible things can happen. On Thursday keep that activity and optimism.
You must take advantage of the weekend to improve the relationship with your partner and focus on your close friends, trying not to be carried along by impulses. On Saturday you'll have a significant visit.
Money
Looking for productivity outside routine, discovering new aspects of yourself, letting yourself be advised, prioritizing the containment of expenditure and using logic to face adversities are the challenges of this week.
The evolution will be negative in economic matters: Wednesday will be a specially complicated day in which some losses will remind you to prioritize saving. It's time to guarantee stability. Avoid risky adventures; luck is not with you.
However, at work, you'll notice an increase in your insight and a special fluency in solving problems through logic. Your mental agility should help you to improve your professional profile.
On Monday develop your creativity and discover hidden talents, and on Tuesday you have to find happiness in immaterial things. The stars' perspectives are good: on Wednesday let yourself be advised about business. Ingenuity and perspicacity will go with you at the weekend.
Health
The influence of the moon points out fragile stability at the beginning of the week, that can be broken because of anxiety and some hypochondriac disorder. Don't complicate it more than it is, Virgo: avoid excesses and take advantage of the protection of the moon.
On Wednesday and Thursday, you must be careful with excesses that worsen your anxiety. Keeping yourself active, busy and optimist will help you to overcome the week in this aspect.
On Thursday you can put some oriental relaxing techniques into practice such as Zen Buddhism and at the weekend, dedicate it to the prevention of colds and illnesses that come by the collapse of the immune system.