Virgo Weekly Prediction for 22-28 October
Magic Horoscope's most important news for this week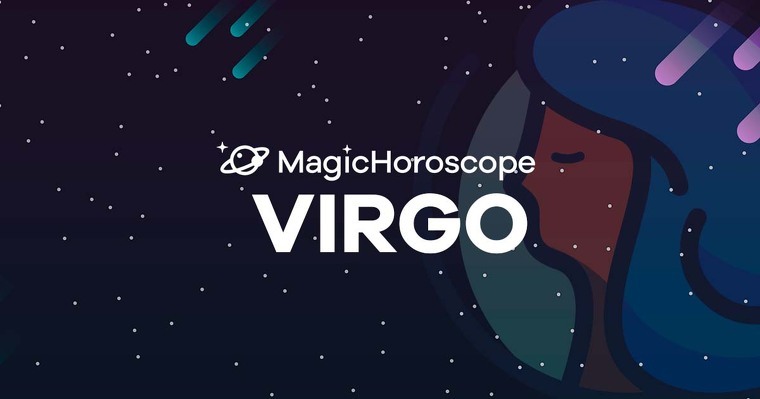 | Magic Horoscope
Love
When the new week starts, you must focus on the emotional recovery, Virgo: with the help of your regent, you will be able to fight discouragement and pessimism.
On Monday, expanding your space for friendships and intensifying your social life will help you to break the negativity. Go out and meet new people.
Continuing through the path of happiness will need your effort: on Tuesday plan the way to your happiness. The week goes by with the need of not getting obsessed with your desires, which only block your paths. On Thursday, fight for the good things that can happen to you.
The tendency of the week to eliminate bad vibrations and move forward towards emotional recovery will end on Friday, a day in which with the contest of the stars you will be able to launch yourself to the conquest of your dreams. Harmony and happiness, and the improvement of the relationship with your friends will mark the weekend.
Money
To start the week properly in the economic aspect you have to be realistic and organize your strategies through realism. You have to face difficulties at work from calm and confidence in the future. Something incredible is about to happen.
Responsibility at work and in your financial operations will guarantee, this Wednesday, stability and they will offer you the opportunity of growth.
This harmony can break on Thursday because of instability. Some expected income is not coming, and anxiety takes hold of you. Calm has to rule the strategy to face these problems.
Reinforce growth with rituals to attract money, which on Friday will be more effective and will throw you to the weekend with prosperity, on Saturday, in the prospects in business and trade, and the arrival of good luck finally in the economy, on Sunday.
Health
Self-esteem is vital at the beginning of this week: Physical and spiritual cleanliness will help you start in a good mood and confront all the challenges. Close the way to bad energies. On Tuesday you can reinforce it with relaxing and breathing techniques that lower your anxiety.
Pain in the neck, the back, and the spine can be annoying this Wednesday, that is why you have to improve the quality of your rest. Physical weakness can affect the health of your nails and your hair on Thursday.
The problems continue on Friday in the digestive system, but all those problems can have a solution if you try to free tensions and improve your life with small changes. Saturday will be ideal for this. On Sunday, complete the cleansing of the soul with the cleaning of your house: use some rue plant.