Virgo Weekly Prediction for 26 November - 2 December
Magic Horoscope's most important news for this week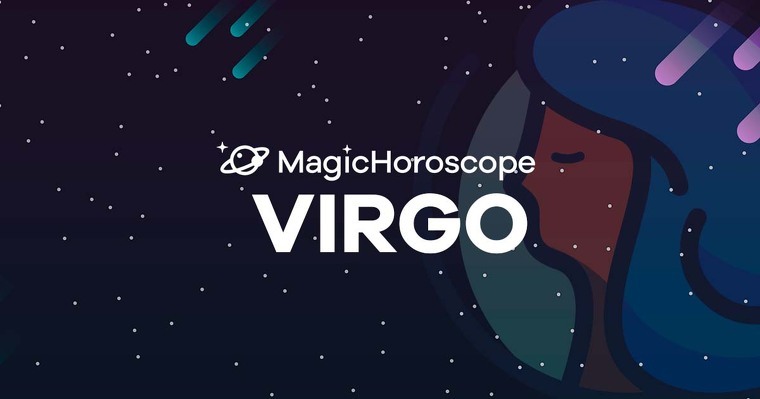 |
Love
A new week and new problems that could overshadow the positive momentum of the past few days. On Monday you'll experience jealousy and mistrust that will put your relationship to the test, and you'll need to dedicate a lot of attention to it. Luckily, you're stronger now and can easily take on any obstacle.
The happiness and enthusiasm you'll experience on Tuesday will be beneficial in solving some problems at home. Effective communication will be your best ally, especially on Wednesday when you'll have to deal with couples issues.
You could also use this opportunity to selflessly connect to those around you, help them out, and on Thursday, enjoy the special circuit of energy that your actions create. When you communicate so well you can always expand your circle of friends, and it will be most visible on Friday.
Saturday will offer balance and keep emotional fluctuation at bay, and on Sunday you'll feel wise and fair in your decisions towards the ones around you.
Money
Monday will start the week with a very valuable lesson: excellency is subjective and it all depends on what your reference point it. If you're too demanding it can turn out to be counterproductive. On Tuesday you'll have to control your impulses and stay away from conflict in the workplace, this way you'll avoid all possible stress.
The rest of your week depends on your self-control. On Wednesday, you need to mix constant effort with rest, this way you'll organize your work better and make the most of that positive energy that makes you unstoppable.
This boost will take you all the way to the most critical moment of the week, and on Thursday you'll experience an opportunity of reaching your goals using determination. This change in vibration will be reinforced on Friday when above all, sales and marketing will be extremely productive sectors: you'll be a business master.
You must use these positive surges of energy to cope with anything that might come up on the weekend. Saturday you'll come face to face with a mistake that you'll have to own up to, and on Sunday you'll have to dig down inside for resources and create your own opportunities.
Health
This week's tasks might throw you off your balance regarding your healthy habits, although except exhaustion, your overall health will be in check this Monday.
A burning sensation in your eyes, headaches, trouble falling asleep and stomach issues will be the consequences of this exhaustion, and you'll feel its full blow on Tuesday. The relationships you create with those around and the positive vibration will help speed up your recovery.
The planets recommend complementary strategies to keep your immune system up, and on Thursday the best idea would be to tap into the powers of amber. Friday will be a pleasant day as the optimism and vitality from your emotional life, coupled with a booming economy, translate into improved health.
You could, therefore, start learning about natural remedies and herbs on Saturday, you could learn about many beneficial things. The end of the week brings exhaustion again and imbalance for pregnant Virgos that should keep their state in check by focusing on healthy eating.