Virgo Weekly Prediction for 29 October-4 November
Magic Horoscope's most important news for this week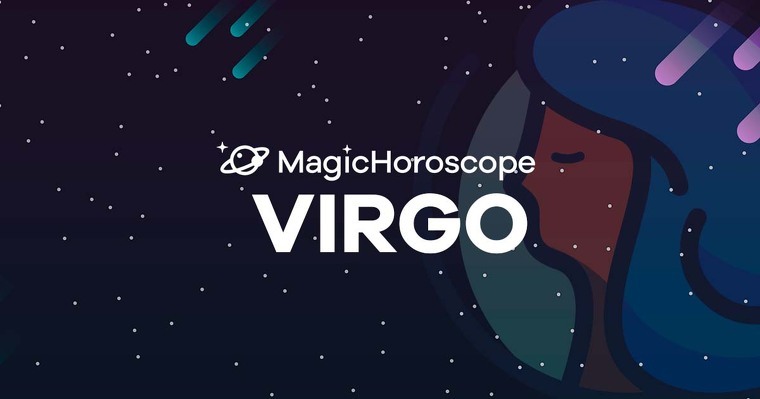 | Magic Horoscope
Love
The emotional, sentimental and spiritual aspect will seem to introduce you at the beginning of the week to a well-being state that will ease the spiritual evolution. Love will grow throughout the week, and you start the month of November with the impulse of tenderness.
On Monday, Venus will take you to a world of fantasy and spirituality that you must balance reconsidering some objectives, setting more realistic goals. On Tuesday, you have the chance of exporting what you've learned and free happiness and good vibes being close to your loved ones.
On Wednesday, untie your love and your friendship with your partner or a good friend. On Thursday, you start the new month with a warning: your marital relationship can become a trap, you have to boost fidelity and good sense.
You'll begin the weekend led by the happiness you will achieve on Friday if you communicate more. On Saturday, don't listen to exterior people and protect your inner joy, and on Sunday, you'll feel a special connection with your partner or the person you like through the power of love.
Money
The week must move by mind positivism and the adoption of practical strategies with realistic aims. On Monday, avoid feeling sorry and get on with it: assume the responsibility of your acts and correct mistakes with serious and constant work. On Tuesday, proper planning can offer you good actions.
Firmness, confidence, and courage will help you this Wednesday to face a delicate economic situation because doubts start to emerge and it looks like the period of renovation is stuck.
In the change of month, on Thursday, it's essential that you remember that this renovation will come from your knowledge, your creativity, and your inspiration. If you develop your best abilities, on Friday, the influence of Saturn will lead you to success guided by pragmatism.
On Saturday, an exciting space is open for your favorite activities: if you think big, you can achieve big things. Transform leisure in useful time and avoid apathy.
Health
Start the week putting a stop to anxiety and nerves: control your breathing and focus on relaxing. On Tuesday, you'll feel complete, and you just have to keep in mind the importance of oral hygiene and the check-up of some cavities.
The week has to keep evolving through dynamism and vitality: go dancing, celebrate, relate with others, and avoid sedentary life. On Thursday, the influence of the Sun will bring you energy, so you will be able to overcome some joint problems on Friday.
On Saturday, you can give yourself a whim to raise your mood, and on Sunday, even though you feel a bit miserable, fight illnesses with healthy habits and a healthy diet, avoiding medicines as much as possible.