Virgo Weekly Prediction for 3-9 December
Magic Horoscope's most important news for this week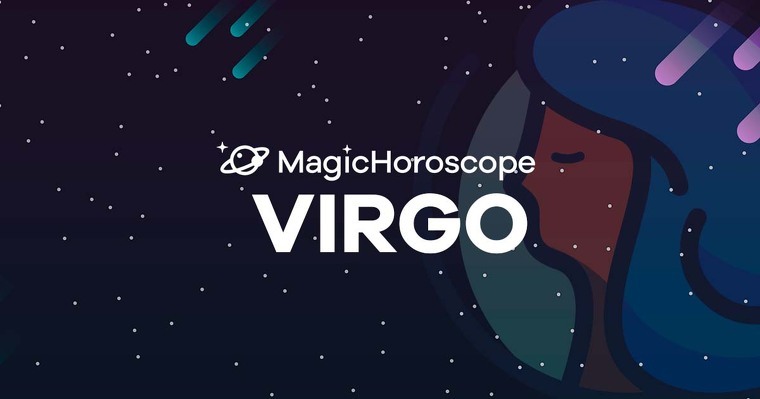 |
Love
Your personal and marital relationships are going through a rough patch this week, and you'll feel the need to take a break from your social life and distance yourself from those around you. We recommend that on Tuesday, romantically speaking, you focus on finding productive relationships that are not based on passion alone.
Wednesday will be more gentle with you and the planets' influence will help you regain conjugal bliss. It's a perfect moment to start thinking about the future and your long-term plans. Thursday could be the perfect day for a getaway, the ideal excuse to strengthen your bond and keep growing your relationship.
Starting on Friday, both your feelings and the events surrounding them will enter a phase of rapid acceleration. A whirlwind that you will be able to overcome, and reach a state of prosperity if you let your intuition and principles guide you.
Conflicts and toxic relationships will rear their ugly heads again on Saturday, all the more reason to focus on your wellbeing. You will need to treat yourself better on Sunday.
Money
On Monday you could start the process of finding another job, a more reliable one that will offer stable working hours. Generally speaking, you're extremely busy and work keeps piling up; on Tuesday you can fight against stress at work by taking many breaks during the day.
On Wednesday you will be the beneficiary of acts of kindness which should inspire you to be more selfless yourself.
Financially speaking, your situation is rather bleak, but on Thursday you need to forget about debts and focus on resting, it will give you a fresh perspective on things. On Friday you will learn a great life lesson: the ability to overcome difficulties increases our self-esteem.
Saturday represents the pinnacle of your financial despair; you will need to manage unexpected benefits without being tempted to squander them. On Sunday, once again, you will be prone to excessive self-criticisms.
Health
Although you forget it sometimes, having faith in your recovery is an essential part of overcoming specific fears that stunt the improvement of your health. On Monday, you will need your mental strength to further your progress. It's essential that you do this because on Tuesday you will struggle with liver and bladder pain.
Starting on Wednesday, if you avoid conflicts and try to manage your emotions, you will be able to lower the amount of stress you're under. Anxiety reduces your immune system, and on Thursday you could be exposed to an infection or a cold.
On Friday, you will find yourself at a crossroads between a healthy diet and the temptations of fast food restaurants. You're a more mature person now, and you've regained your self-control.
Be careful with back pain and headaches this weekend, try to reduce the time spent sitting down staring at a screen.