Virgo Weekly Prediction for 8-14 October
Magic Horoscope's most important news for this week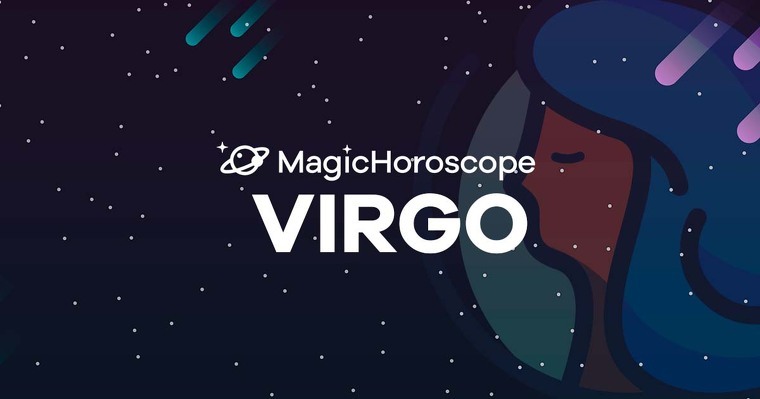 | Magic Horoscope
Love
The week starts negatively in regards to feelings. Wednesday will be especially conflictive; with a blockage of feelings and a risk of depression because of a past relationship. The bad mood on Tuesday can degenerate into arguments in the family and with friends.
You'd better take advantage of the inertia of last week's good mood: on Monday, avoid frustrations, arguments, and other people's betrayals to maintain positive energy reserves.
On Thursday you'll realize that you are your security source: Loneliness is a valuable treasure that you will begin to value. Meanwhile, Friday reinforces communication with family and friends and takes control of your own decisions.
On Saturday, trust people around you and don't judge people you've just met. On Sunday, the emotional recovery begins by living life to the maximum and leaving the fears aside.
Money
The week starts a bit crazy: on the one hand, on Monday, the economy changes and improves, but there will be difficulties at work. To progress in your job, on Tuesday, you should break out of the routine and find success in a personal project that makes you feel fulfilled.
Moderate growth takes off on Wednesday, but you must maintain discipline in saving. Rationalize the ins and outs: on Thursday, the stars offer you mental agility to put your accounts in order.
On Friday, you can plan your future in a realistic and precise way: analyze your wishes and submit them to efficiency. Unleash your creativity and discover new potential.
On Saturday, Virgos will get exciting job offers, at the same time that on Sunday, the working day for the employees will be heavy, clumsy and slow.
Health
Some changes are also changing your physical condition, Virgo: listen to your body.
Your metabolism is changing, and the state of tension and anxiety is decreasing. Monday is a good day for exercise: you will feel especially active and agile. Physical activity will also be very important on Tuesday, when you must find balance in your diet.
On Wednesday, laughter and good mood must be imposed on bad vibes, just as on Friday, arguments and high doses of coffee can once again trigger stress and nerves. Helping those around you and calming down will bring you back to wellness.
On Thursday, you'll have some discomfort in your digestive system, which again puts you in front of the need to improve your diet. You get to the weekend exultant, so let your passions run wild on Sunday: it can be a very fun day, especially in sex.