Virgo Magic Horoscope Prediction for April
Your Horoscope for March 2018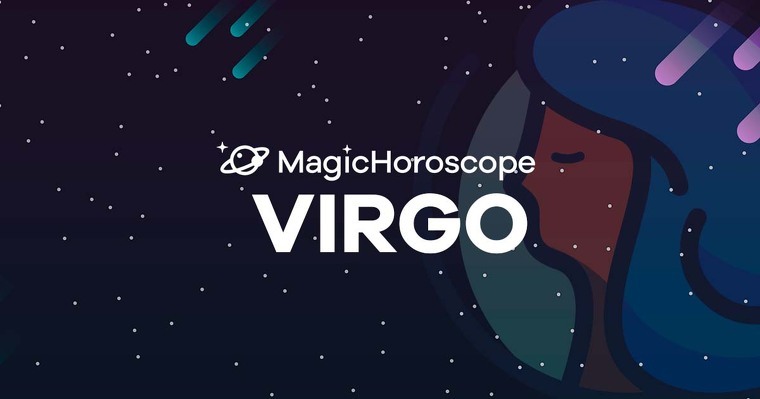 |
Love: You'll live your feelings to the fullest
Hiding your feelings will continue to be an art that you will put into practice during this month of April, Virgo, although less frequently than the previous one. This skill is part of you and ultimately, it will accompany you throughout life.
On the other hand, in the coming weeks you should focus a little more on caring for relationships with those relatives who you haven't had contact with for a long time.
Those who are in a relationship, will begin to free themselves and enjoy love in the broadest sense of the word. They will enjoy new very satisfying experiences.
However, some, at mid-month, may feel a bit misplaced in the sexual field: there is a problem that requires your attention, Virgo, and you'd better lose that fear you have to face the issue.
Money: In April you will develop new skills
Everything you will do during this month will approach you step by step towards your goal, Virgo, so keep an eye on where you put your feet this April. What you want to achieve you will achieve with effort and enthusiasm but not without sacrifice.
Over the next few weeks you will have the opportunity to test yourself and bring out skills that you thought you didn't have.
Unforeseen, problems and ultimately, new challenges, will be presented in your life throughout the month. Towards the second half of April, you will add a new concern: you will have to comply with a series of commitments that can put your bank account in check.
In the last days of April, the unemployed Virgos will also have to test themselves; they will receive a job proposal that will make them rethink many things.
Health: Take better care of your eating habits
The alternative therapies will take part of your days throughout April, Virgo, either in the form of learning or in the form of practice. The influence of the moon can make a dent in your mood during the first days, but it will be a temporary issue.
As the month goes by, you will continue looking for alternative practices that may be beneficial to your health, but the truth is that you mustn't forget the essential: you need once and for all to change your diet and incorporate certain nutrients into your body.
You may suffer some minor ailment in the middle of the month that will force you to rest. Discovering the reason that has led your body to react like this will make you be alert.