Virgo Magic Horoscope Prediction for December
Your Horoscope for December 2018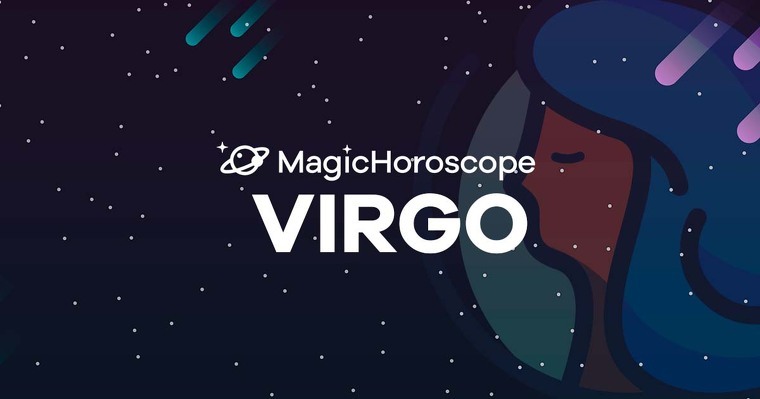 |
Love: A month dedicated to regrouping
The last month of the year will require you to act more cautiously, and with moderation, this will help you have an attitude of honesty and justice towards others. The week beginning December 3rd will provide Virgo natives with the opportunity to distance themselves from others and regain their strength.
Your relationships are going through a rough patch, and you might need to press pause on them for a while. Tuesday, 4th December, you have to focus on discovering the depths of love and not just superficial passion; and on Thursday 6th December, you can start a new stage in your love life by going on a trip.
The weekend 8th-9th December will feature toxic relationships again, and you must stay away from them.
Starting with 10th December, you will enter a more spiritual phase where you'll find the answer to many of your unanswered questions and with them, the inner power that you needed. The next day, 11th December will be quite favorable for a fun sexual encounter and you'll start feeling better.
You'll experience a drastic turn of events the weekend of 15th, and 16th December and your love life will improve.
The week beginning 17th December up to 23rd December will help you focus on creating a more favorable environment for the positive energies to flow. You'll feel like a braver Virgo, more determined, and less conservative. On the last week of the month, you'll exude power and leadership, and you'll face the new year with optimism and peace.
Money: Follow through on your goals
Admitting your mistakes is not only a sign of modesty but also a possibility for a new opportunity, that will be extremely valuable at the beginning of December.
Workwise, Virgos are in for a busy month, but step by step, you'll start progressing steadily towards more secure employment. Your impulse control will be put to the test on Saturday, 8th December when you'll receive new benefits.
As the week progresses you'll start realizing that you actually have a lot of talent, you just have to tap into it. The ultimate goal here is to create opportunities that will help you face 2019 with a fresh perspective, ready to take on the world.
You can make the most of the weekend starting 15th - 6th December and get your affairs in order, sort out your finances and regain control.
Monday 7th December, the stars will urge you to use all your energies to find new opportunities. You'll face this last stretch of the year with optimism and the confidence of knowing you're responsible for your own destiny.
On 27th December you'll meet people who might help you, and on December 29th you'll start new projects.
Health: Don't be too restrictive with yourself
The month is off to a quiet start, except for pregnant women who will experience some discomfort. The beginning of the month will introduce spirituality and alternative remedies to help you feel better. Pay attention to liver and bladder problems in the week beginning with December 3rd.
The middle of the month will be extremely favorable for reinforcing healthy eating habits that will help you feel stronger. The stars will require you to examine your inner self and move past the superficial. Your sex drive will be recharged in the weekend 15th - 16th December.
Remember to rest adequately towards the end of this month, strengthen your mind and spirit for the difficulties to come; keep an eye out for end-of-the-year excesses. Having said this, try not to be too restrictive with yourself.