Virgo Magic Horoscope for October 29
Daily Prediction for Monday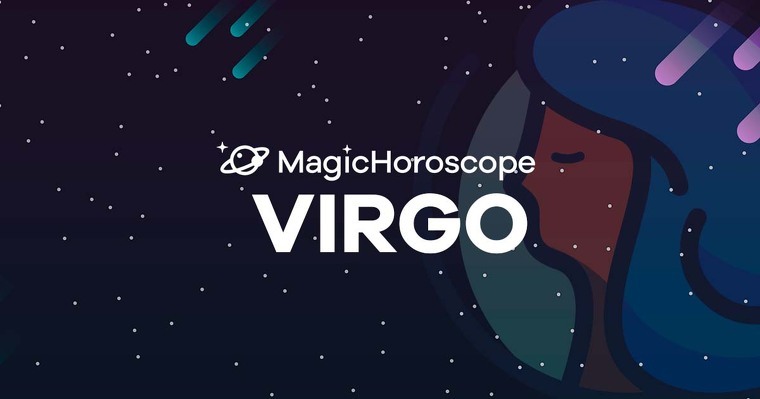 |
Love
The influence of Venus generates powerful cosmic energy that takes you beyond reality, to a world of fantasy and dreams. You run the risk of navigating in the abstract.
Try to appropriate a few moments to touch your feet on the ground. You have to have the intention of reconsidering goals based on reality, and for this, you need a few moments of reflection during the day.
But, in general lines, you can't contradict the plans of Venus. It's an ideal day to let yourself go with your partner or a good friend, and live in that fantasy.
Money
Inaccuracy and bewilderment can lead to the error with unpredictable consequences today. Double your efforts to concentrate on your job and keep the next sentence in mind: Everything that happens around you is your responsibility.
Avoid frustration and regret: they are empty feelings that get all your energy out of you. Channel your power to impulse and effectiveness, and empower teamwork through individual responsibility.
If you have a job interview today, try to sell your image concisely and shortly, without beating around the bush. Highlight your creativity and your seriousness, your thoughtful and perfectionist aspect.
Believe in yourself and free all your self-confidence without falling into arrogance and self-congratulation.
Health
To take advantage of today, you need to fight the circle of anxiety that creates a barrier against the positive energies around you and prevents the exit of the bad ones. Keeping calm, even in moments of stress and nerves, will be a first step to connect with your emotions.
From here you can start some basic exercises to control your breathing and deepen your relaxation. If these days you maintain the commitment with your will to calm the spirit, you will have improved a lot in the way you are following.
Or it may be that you have not yet begun to walk on that path: Today is the day to start.