Virgo Horoscope - Thursday, March 19, 2020: Someone from the past will come back into your life
Life will bring someone from your past to your present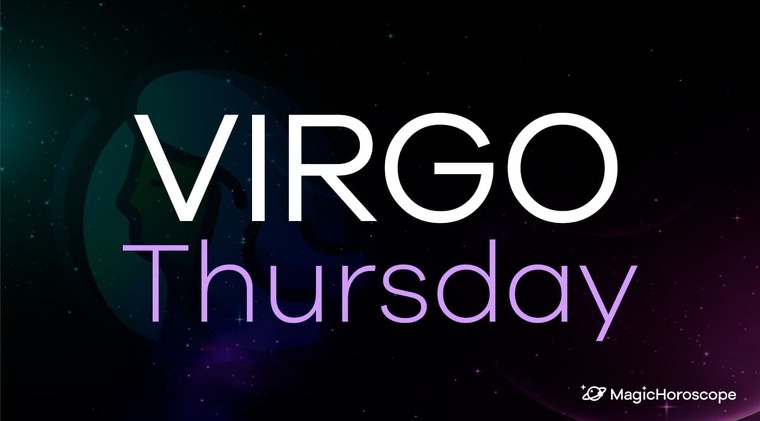 |
There is a motto in astrology that says, "Universal judgement overrides individual judgement". In these agitated days when the world is uniting to fight the pandemic, read our prediction carefully but always be aware of the indications of the authorities.
Love
Life will bring back someone from your past to your present. It's someone you fell in love with and who never knew about your feelings.
Seeing that person again will make you feel strong. You want to know about their life and their current status.
If you both are single, be bold and ask for a date. Or at least ask for their telephone number. Who knows? Maybe you can make the story work this time!
If you're married, you will have to be very honest with your partner. Don't lie to your partner ever again, not even white lies; you will get caught and you know it.
DON'T MISS OUT ON THIS 🔴: Join the VIRGO MAGIC HOROSCOPE Facebook Group
Money
This week is coming to its end and you need some time to put all your papers in order, especially if you're self-employed. You will find that something isn't going as you expected or that your numbers won't add up.
If you have enough patience you will finally discover what went wrong. Maybe someone has been using your savings when you weren't looking or someone has been doing some illicit activities. Be firm with your decision if you feel you need to take some action, Virgo.
A problem with your vehicle could make you spend some money today. It wouldn't be strange if you had a flat tire or the batteries from your car don't seem to work.
Health
You are very sensitive, Virgo. You don't like it when you hear the news. Any accident, kidnap or terrorist attack you see will make you sad.
You should keep calm and understand that the world is turning crazy. Try not to get too obsessed with the terrible things that are going on because this will prevent you from enjoying life.