Virgo Horoscope - Thursday, April 2, 2020: Your positive attitude will help you with your problems
Your willingness to get over any difficulties and your courage will be your best weapons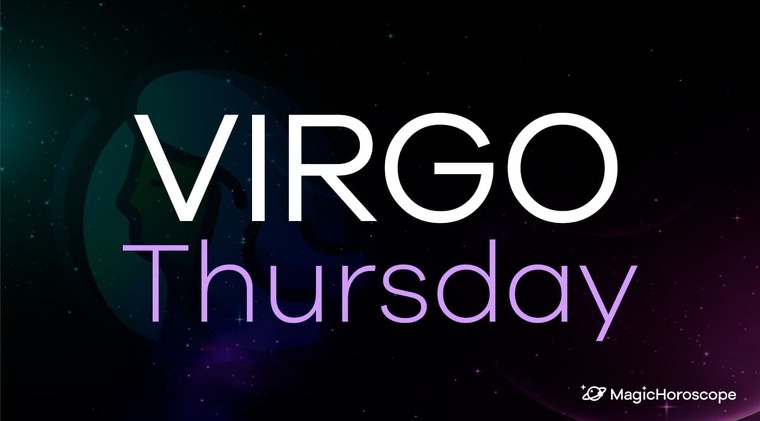 |
There is a motto in astrology that says, "Universal judgement overrides individual judgement". In these agitated days when the world is uniting to fight the pandemic, read our prediction carefully but always be aware of the indications of the authorities.
Love
You're very likely to go through some relationship issues but you will have the right attitude to face any problems. Your willingness to get over any difficulties and your courage will be your best weapons.
You don't need extra worries in your life. Life is complicated enough to go and invent more drama. Some Virgos will regret wasting their time on pointless arguments.
If you're single, dare to do something different! Download an app to meet people or join some association for singles who carry out different activities. Virgo, what are you waiting for? Don't leave it for tomorrow!
DON'T MISS OUT ON THIS 🔴: Join the VIRGO MAGIC HOROSCOPE Facebook Group
Money
Your feet will be on the ground, but you'll need much more than that today. Your working day will be quite crazy: many options will unfold in front of you and you'll have to choose.
Of course, not all choices will be right and maybe you will have to undo something just to start again.
If you're really determined to save money at home, get a piggy bank. Then, invite everyone in the family to participate by putting a specific amount of money every week.
Health
You feel great and will try to find activities to channel this excess energy. You will find it difficult to stop and you'll start one activity even before you're done with the previous one.
Be careful and don't overexert your body, Virgo. The Stars recommend you take some breaks in order to breathe and calm down.
If you're living such a hectic rhythm, you're at risk of missing some of the most beautiful moments in life, those that make life really worth it.