Virgo Horoscope - Thursday, March 26, 2020: You will focus on the present
You will finally understand that all you have suffered for love has become part of your past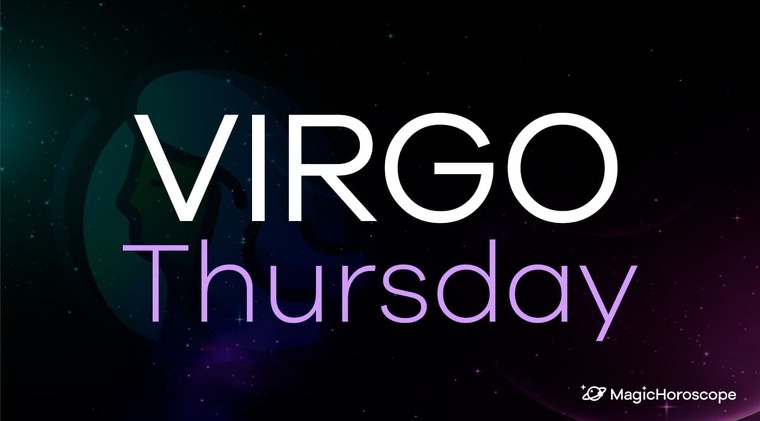 |
There is a motto in astrology that says, "Universal judgement overrides individual judgement". In these agitated days when the world is uniting to fight the pandemic, read our prediction carefully but always be aware of the indications of the authorities.
Love
You will finally understand that all you have suffered for love has already become part of your past. You won't obsess over yesterday's memories and that toxic relationship. You weren't happy at all and your personality had started to blur.
You know your worth now and you will just sacrifice for those who are truly worth it.
You value honesty above everything else and you've decided to get rid of some aspects of your personality that only helped you create an alter ego; a character that you played in order to protect yourself and not to call people's attention.
Single Virgo, you will talk to someone you've dated in the past. However, your sixth sense tells you that this story doesn't have much future.
DON'T MISS OUT ON THIS 🔴: Join the VIRGO MAGIC HOROSCOPE Facebook Group
Money
You know that the current methodology used in your company is a little bit dated. Productivity would be better if you could do things differently. The problem is that this change doesn't depend on you but on your bosses.
Do what you can to make them hear you. Go with a specific suggestion and make clear explanations on how to carry it out. Let them know that you only want to make things better and ask if your measures can be tried temporarily. Virgo, if your idea works well you could even be promoted in the future!
Avoid international business and forget about real estate deals this 26th of March. If you must do it, then make sure you are very careful.
Health
You like to look well when you see yourself in the mirror. However, don't think all beauty treatments will work wonders; some cheap treatments can be detrimental to your health. For example, don't choose to do your nails somewhere where they don't have standard health measures, no matter how cheap it is.
Virgo, sometimes you'd rather use painful shoes that make your feet look good than your old comfortable trainers. Some Virgos will even leave their glasses at home even if they know they could end up suffering a headache later during the day.