Virgo Daily Horoscope for October 8
Your Horoscope for Tuesday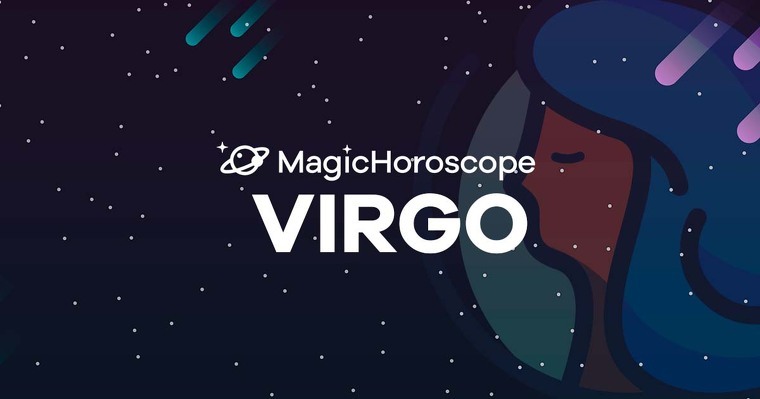 |
Love
You're focusing on the pursuit of passion and pleasure, Virgo, two feelings that give you a sense of power. You could say that the world moves thanks to these feelings.
You feel alive, more than ever, all the emotional stimuli are running through your body and your heart will beat hard when you're next to the person you love You're sensitive and you have a good heart, although you sometimes prefer to come across as a strong person so that nobody can say you have a soft side.
Single Virgo, you will see how beautiful opportunities of being happy are coming to you. You're open to good stimuli and you will make the right choices. Love is inspiring you, it makes you smile and turns everything you do into something magic.
If you're in a relationship, nobody can argue how much you love your partner, who is always there to help you understand the minimal gestures and attitudes. Your connection is perfect.
NEW AND FOR FREE: Receive your Virgo Horoscope on your phone. Click here!
Money
You're devoted to your business, especially if you've just started your own company. Spending time with your clients makes you happy, but don't put all your energies and efforts on work, Virgo, leave some time for your family, they need you.
The Magic Horoscope highlights the good general vision of the current markets. You will know how to impose yourself to your competitors thanks to your skills.
Be patient with your domestic economy. You want to live on your own and this can limit your obligations and block you completely. You'll have to be a bit harder on yourself when it comes to saving money, being effective is the only way to be.
Health
Your health goes along with your ideals: everything seems to flourish, you see life with better colours and you will take advantage of these influences to reorganize some aspects of it.
You should control better the time you wake up and go to sleep. You need to rest a specific number of hours, according to your physical activity and your age.
Remember to keep your medical schedule updated, Virgo; make sure you won't miss the next appointment with the doctor soon or when you need to vaccinate your child.