Virgo Weekly Horoscope for 18 - 24 May 2020: Stop being so cold
The way you experience love is evolving and your whole world is evolving with it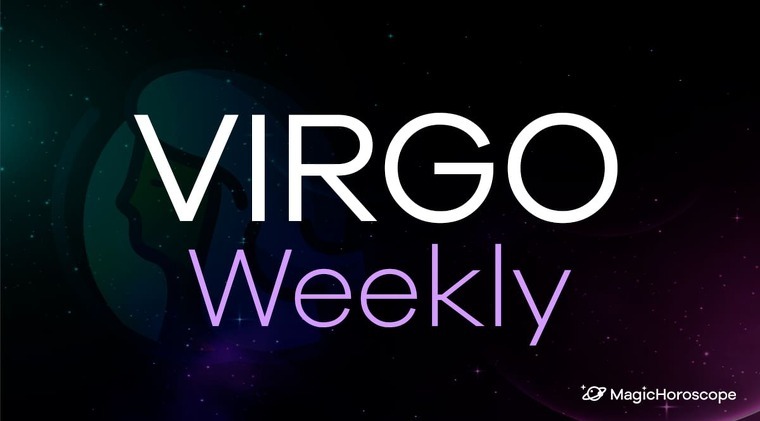 |
There is a motto in astrology that says, "Universal judgement overrides individual judgement". In these agitated days when the world is uniting to fight the pandemic, read our prediction carefully but always be aware of the indications of the authorities.
Love
Your energies are renewing in the affairs of the heart. The way you experience love is evolving and your whole world is evolving with it. You feel these changes are hectic but you won't be left behind. You've become more mature and you're capable of listening to the person next to you, Virgo.
Your relationships will be very positive and, if you've had jealousy problems with your partner, you will finally agree and dialogue together.
This week will be very special to those who shield themselves in an aura of coldness. Showing love to those around you and your family – especially your elders – will be like a balm for the soul.
You want to get crazy and fly free. However, make sure your actions don't affect anybody else, Virgo, because everything you do – positive or negative – will have irreversible consequences.
DON'T MISS OUT ON THIS 🔴: Join the VIRGO MAGIC HOROSCOPE Facebook Group
Money
You might receive a juicy job offer. It's a suggestion that will definitely make you earn more money but you're not entirely sure to be the right fit for this job. You're afraid you fail and everybody sees you as a fraud.
If you're truly terrified with this idea, you'd better not do anything, and at least, you will preserve your current position at work.
You will have to juggle with your finances but you'll manage to pay things on time. You will pay off a debt that you've had for longer than you want to admit. You see, Virgo? Your financial recovery is slow but steady.
Health
You need to rest more and release some tension. You're used to working until you're exhausted and you get involved in activities that drain your energy.
You will make your best to stick to your healthy habits and you will feel particularly optimistic this week.
You will feel quite clumsy at some point – things will break when you're using them or you will drop some objects. You will even believe someone cursed you! However, it won't be that bad and you will go back to normal soon.