Virgo Weekly Horoscope for 20 - 26 May
Magic Horoscope's most important predictions for this week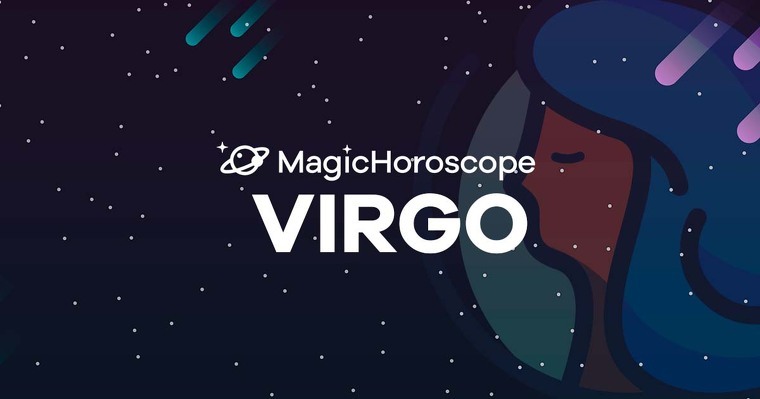 |
Love
You will receive new energy as the Moon enters your sign. This will let you achieve anything you set your mind on in terms of love. There won't be any more obstacles to get close to that person you like so much. You will finally get rid of all the obstacles that didn't let you be happy.
This relationship is very likely to succeed, especially if you find the right person. Someone who is able to listen to you, who brings you the stability you have never had before.
Now you're so excited, you will talk to someone in your family with whom you had a conflict in the past. You want to put an end to this once and for all and get back to normal.
NEW AND FOR FREE: Receive your Virgo Horoscope on your phone. Click here!
Money
A lot of people will be shocked after they hear the ideas you have in mind. You want to leave your job in order to start an innovative project by yourself, this is totally out of the ordinary.
You will find a partner who supports you and will be able to complement you in the tasks. This person will take care of those matters in which you can't perform well.
At first, you will need some money to begin, but you will apply for a loan or even use your savings, instead of borrowing it from people around you. This is the only way to gain some independence.
Get ready to begin a new stage in your life that will bring you lots of illusion.
Health
Pay more attention to your gut health. It seems like you don't digest your food properly. Maybe you eat too fast, maybe you're eating something that is too strong for you, such as hot food.
Everything you eat makes you feel pretty bad and makes you feel so heavy you can't even go on with your life normally.
You always end up eating more than your body needs when you meet with friends, and you tend to drink some alcohol as well. This explosive mix could end up generating some health problems in a future.
Don't compare yourself to others. Everybody is different when it comes to the amount of food you need to eat to feel well.