Virgo Weekly Horoscope for 9 - 15 March 2020: The Stars will help you see the bright side
You will be free to express your feelings and your passion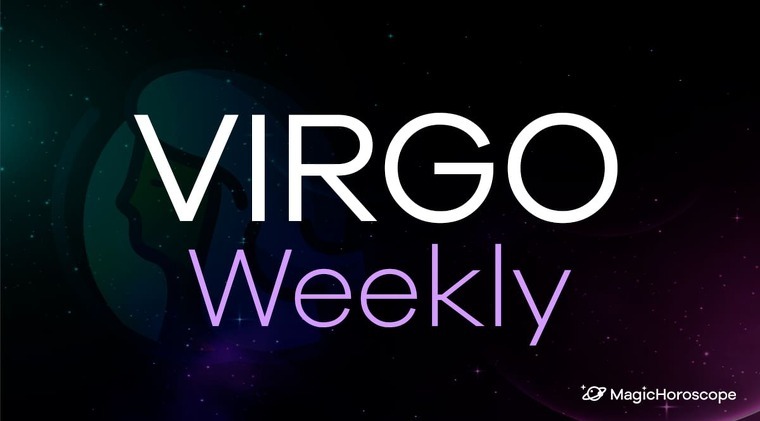 |
Love
You need to see your love problems from a different perspective. Things aren't as negative as you see them right now. You are a rational thinker, a mathematician, and you tend to quantify the love you receive in a logical way.
The Stars will help you see things differently and you will be free to express your feelings and your passion instead of being too afraid to do it. You will see life with different eyes and you will finally understand that love doesn't follow any laws.
If you're a single Virgo, let your guard down and allow yourself to be seduced. Continue seeing that person, go on dates together and make sure that every moment is unique.
DON'T MISS OUT ON THIS 🔴: Join the VIRGO MAGIC HOROSCOPE Facebook Group
Money
You don't feel very confident when it comes to your finances. You're afraid of being robbed or scammed. Even the idea of losing your wallet seems realistic to you right now. Find some balance and don't be so worried about everything.
You will have to be less impulsive when closing deals. Your intuition could take you in the wrong direction when you have to make a decision. Don't ruin really ambitious projects just because you want to rush things: take your time and don't miss any opportunity.
Be careful with details. If there's a mistake you need to check twice or all the times you need in order to find what's going wrong. Only those who are patient enough and observe carefully will find the flaws in their projects.
Health
This week, use your energy wisely. Be dynamic, move, walk, run, but don't overexert your body. Your energy levels may decrease some days but don't worry! You will have time for everything so don't worry when you decide to postpone something for the following day if this makes you feel better.
Feed your brain. Read your favourite author's novels or play chess with your children. Strategy games can be very stimulating. You can also try games and exercises to boost your memory.
Some Virgos will have a temperature this week. If this is your case, you will have to look after yourself a little bit more than usual. Don't forget to drink water; it will help you feel better.