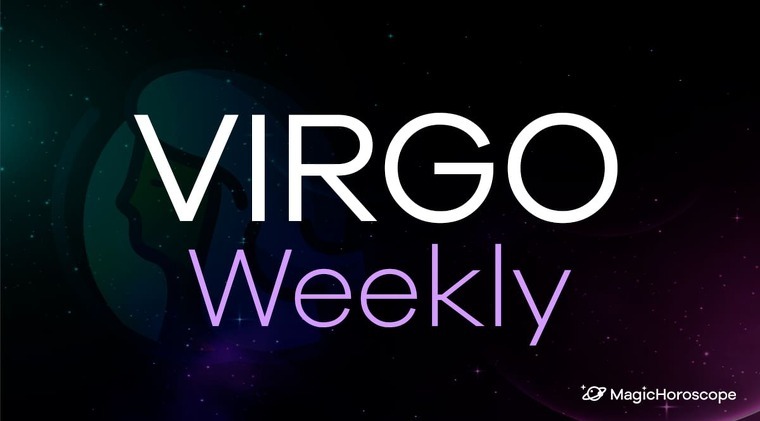 |
There is a motto in astrology that says, "Universal judgement overrides individual judgement". In these agitated days when the world is uniting to fight the pandemic, read our prediction carefully but always be aware of the indications of the authorities.
Love
If you want to enjoy love completely, you need to be realistic. This will help you see the real value of feelings. This week you will see how things aren't as simple as they seem. Problems and worries exist but they're worth the effort.
Your best weapons to fight this little crisis will be your diplomacy and positive thinking. You will be one of the most effective signs when it comes to finding a solution to arguments in a relationship. Virgo, you will help the person you love see life in a more beautiful way.
By the middle of the week, your horoscope predicts that if you're single, you will become bolder. You won't feel shy at all and you will try your best when seducing. However, try not to be too superficial; just be authentic.
DON'T MISS OUT ON THIS 🔴: Join the Facebook group for VIRGO from MAGIC HOROSCOPE
Money
Your working life will be very dynamic this week. During the following days, you will go through a spiral of change. You could feel lost at some point; you won't know who to ask for help.
If you find yourself in this situation remember that if you're looking for a hand to help you, you will find one at the end of your arm. Learn to work by yourself, learn from your mistakes, and don't be afraid to start again when something goes wrong. Acknowledging your mistakes is what will make you learn and succeed in the future.
You want to save money this week. You have the feeling that hard times could come very soon and you need to have emergency savings.
If there's a pending family issue related to real estate, take action quickly and don't waste your time talking.
Health
The Stars will bring you a lot of energy this week. You will have to find activities that help you release all this stamina. Doing sport is always a good option, Virgo, do it carefully and avoid injuries.
Listen to your body and understand that sometimes you need to slow down and rest. Enjoy the journey and don't think only of the results.