What are Men Like in Love According to their Zodiac Sign?
All of their secrets revealed from the first to the last. 12 men, 12 irresistible ways of loving
With personalities as different as they are, of course, there are just as many ways to go about romance! If you ask yourself what men are like in love according to their zodiac sign, you won't want to miss out on this article. We'll share all of the details of each masculine version of the twelve signs so that you can find out what that special someone is like in this sphere. You won't want to miss it!
What are Men Like in Love According to their Zodiac Sign?
We'll uncover what each and every one of the twelve zodiac signs is like.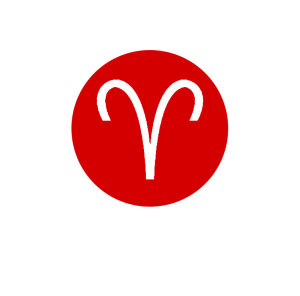 ARIES (21 March – 19 April)
Before us is one of the natives of the fire element, which clearly means that we're talking about the burning passion that Aries awakens wherever they go. If you want to learn more about this man in love according to his zodiac sign, we'll reveal all of his secrets. But we'll give you a little sneak peek; he's unique, fiery, and irresistible. Here you have it.
TAURUS (20 April - 20 May)
When you think of a Taurus man in the romantic sense, you don't tend to picture someone that's overly passionate, since the natives of the earth element don't tend to take risks nor are they impulsive. But this man has many unique characteristics in love according to his sign that turns him into someone that you'd want to have as a partner. See it for yourself.
GEMINI (21 May - 20 June)
Someone to have endless conversations with; imaginative and witty. If there's a zodiac sign that has all of the emotional skills that are needed to be the center of attention wherever they may be, this is Gemini. For this reason, they're surrounded by opportunities to take part in all sorts of life experiences. So, if you're asking yourself what this man is like in love according to his sign, we'll tell you absolutely everything that you could possibly want to know about him.
CANCER (21 June - 22 July)
Unpredictable, volatile, and ever-changing like the wind: this is what characterizes Cancer. Their rollercoaster-like personality with highs and lows, that will take you from one extreme to the next, will have you enjoying their attention and extreme romanticism. Things are complicated without a doubt, but this is also one of the signs that's the most worthwhile to discover on an intimate level.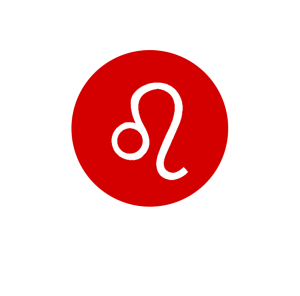 LEO (23 July - 22 August)
Due to their unique radiance and their proactive way of always offering something more, this fire sign dares to go where others wouldn't. Although they also are given a lot of opportunities because of this that others don't have access to. For this reason, if you want to learn more about this man in love according to his zodiac sign, read more to find out what else we have to say about him.
VIRGO (23 August - 22 September)
Just like the other natives of the earth element, the Virgo man needs to trust someone absolutely in order to feel the security that he needs. Once he has this, then he's able to finally submit himself to the emotional experience of a romantic relationship. It's that simple! He just wants to make sure that he's with the right person before taking that step.
LIBRA (23 September - 22 October)
Libra's unique tendency to let things flow (including their endlessly wild imagination) and with their communicative abilities, makes Libra a sign that's inclined to interpersonal connections. For those of this native of the air element, relating with others is something that brings them balance and harmony. Do you think things would be any different in love? We'll clear up all of your doubts and tell you all of this man's secrets in love according to his zodiac sign.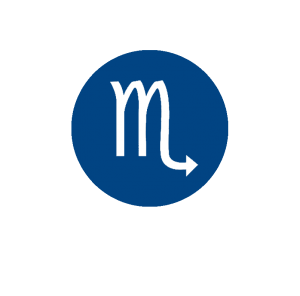 SCORPIO (23 October - 21 November)
"Attention: High intensity." This title could represent this water element in love. For them, the only way to live life is with passion, living each new day with even more zeal than the previous one. Let this serve as a warning: Their extreme sensitivity can be difficult to manage. Even so… it's worth the risk of getting burned while playing with fire.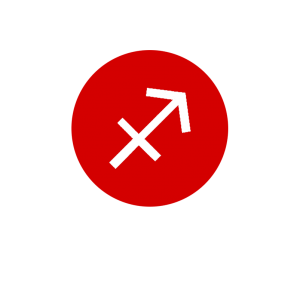 SAGITTARIUS (22 November - 21 December)
If you've been lucky enough to get to know a Sagittarius man intimately, you'll know all too well what a passionate love affair is all about. By his side, even the simplest things are transformed into a deep experience capable of changing your life forever.
However, not all are meant to be with a Sagittarius. Their special someone would need to be capable of giving their partner the sense of freedom that this sign craves, which is hard for most people. A Sagittarius man needs their "special someone" to be quite similar to themselves.
CAPRICORN (22 December – 19 January)
Capricorn is the most ambitious of the three earth elements. So, of course, their desire to be the best makes them give it their all when it comes to matters of the heart as well. So if you want to find out more about this man in love according to his zodiac sign, we'll unveil his 'modus operandi.'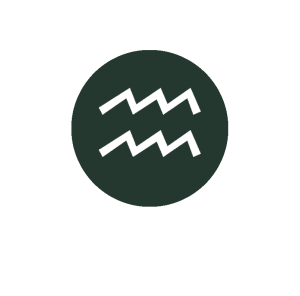 AQUARIUS (20 January - 19 February)
Aquarius's sociable and independent nature may even make him seem somewhat eccentric to many. His worldview isn't something that just anyone would understand, so meeting someone that sees things the way he does as far as the essence of life goes could mean that he's found "the one." So if you'd like to learn more, we'll tell you more about this man in love according to his zodiac sign.
PISCES (20 February - 20 March)
For those looking for someone that is abundantly sensitive and empathetic with the ability to connect to your way of loving, say hello to Pisces. So if think that you're being seduced by this man, just let yourself go and enjoy, because it would be hard to find a romance similar to this twice in your lifetime.